Dynamic Marketing Tools to Grow Your Yoga Studio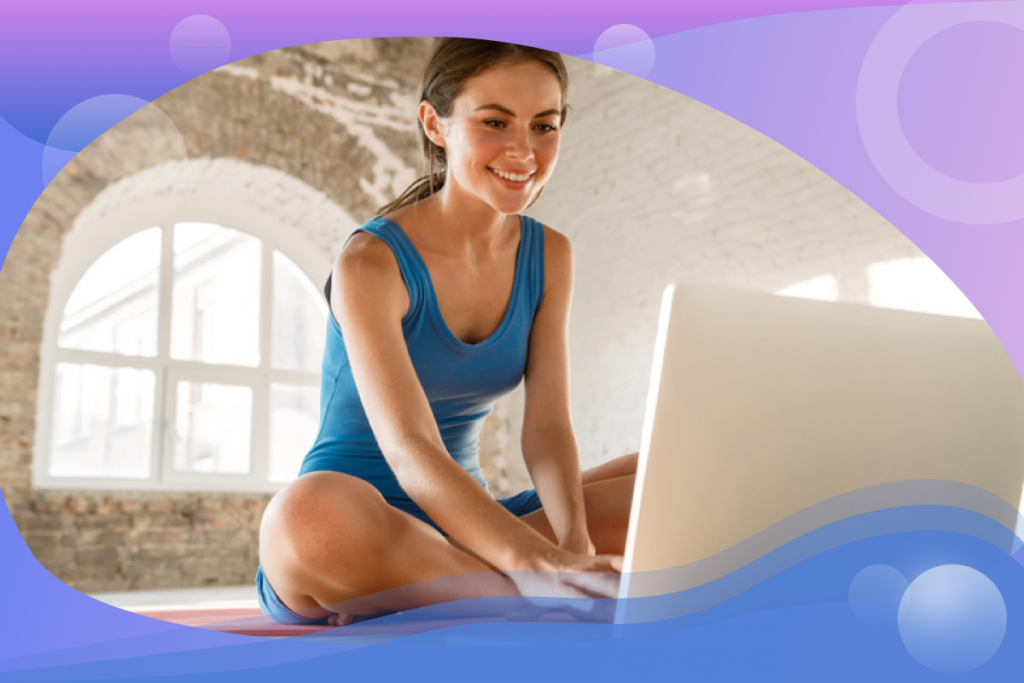 According to a ClassPass trends report, yoga has been the most livestreamed fitness class. This is no surprise—yoga is proven to reduce stress and anxiety, improve sleep, and boost immunity—all important health benefits during this pandemic. As fitness studios reopened, yoga was also the top in-person workout of 2020. There are many virtual yoga studios, so how do you stand out from your competition? With the right marketing tools, you can reach your target client, boost engagement, and create a lasting community to retain more clients.
What marketing tools should your yoga studio explore? Here are some ideas to take your studio to the next level.
Social media can help you grab your audience's attention
Social media is a great way to grab your audience's attention and promote your products and services. Whether you use Facebook, Instagram/IGTV, Twitter, LinkedIn, or YouTube, you will need a game plan that sets you above your competition and effectively conveys the benefits you offer your prospects. Here are some tips to improve your social media presence:
Repost and feature customer success stories to show your value and support their progress.
Share staff accomplishments to boost team morale and let potential clients know about your amazing yoga instructors.
Simplify booking, scheduling, and more through your social media accounts using widgets.
Create contests or games and use hashtags to connect your community to each other and attract new clients through digital word-of-mouth.
Blogging is more effective than you might think
Blogs are sometimes overlooked, but there are some impressive statistics that show just how effective they are:
57% of marketers say they gained new customers specifically through blogging.
Business-to-business marketing produces 67% more leads through blogging.
Businesses who use blogging see twice as much email communication from customers compared to those who don't.
As you can see, having a blog associated with your yoga business can make a huge difference for you. The question is not whether blogs are effective, it's what type of content could benefit your audience and help you see results in your business. Some blog suggestions include:
Benefits of outdoor yoga classes
Scientific evidence of the benefits of yoga
Tips on how to safely perform yoga exercises as a senior
Features on your yoga instructors or classes
The connection between yoga and good mental wellbeing during a pandemic
Automate your marketing strategy to grow your business
Automated marketing tools lets you communicate with your customers on their mobile devices through email, text/SMS, or push notifications. This less-formal approach helps you establish a personalized connection with your clients and lets you send important information and reminders.
Automated email marketing generates 320% more profit than email campaigns without automation. According to a report, 74% of marketing experts also say your marketing strategy saves time, 65% say it increases customer engagement, and 58% believe it increases valuable opportunities like up-selling at your business.
Spearhead your efforts with automated marketing tools to draw in more clients, while retaining your existing loyal clients. WellnessLiving has this feature built right into our software. Here are some ways it can help grow your business:
Announce your reopening date or when you plan to offer a new virtual class.
Let customers know about a new virtual yoga workshop, event, or on-demand video library of yoga classes.
Create campaigns that focus on retaining and inspiring existing clients who have not attended classes in a while.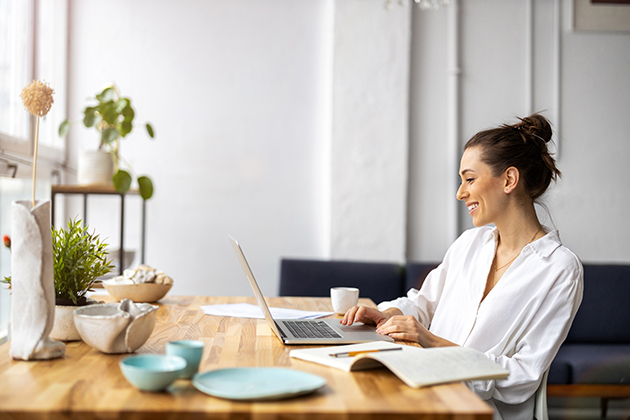 Direct mail marketing offers a personalized touch
You may be surprised to know that four in 10 people still enjoy checking their mailbox. Reports also say that 76% of customers trust ads they get in the mail. In fact, the response rate for direct mail is 4.4% compared to 0.12% for email. What is it about direct mail that is so enticing for many consumers? Some advantages of direct mail include:
A better response rate compared to email.
The enjoyment consumers get of receiving a personalized envelope or postcard in the mail.
The trustworthiness that comes with printed materials.
Direct mail is a great way to retain existing customers, and the good news for you is that WellnessLiving has added direct mail marketing postcards to help you with your marketing strategy. Our service lets you create a customized mail piece that is automatically sent to clients on specified dates. Direct mail marketing is ideal for:
Advertising your current deals or seasonal promotions.
Sending postcards on client's birthdays to let them know you care.
Celebrating the anniversary of your student's first class at your yoga studio.
Congratulating them on a milestone such as their 500th or 1,000th class.
Motivating yoga students to renew their membership with an exclusive offer or discount.
Keep building your online presence
Websites are a must-have for any business, but is yours working for you and your brand? One of the primary goals for your website is to generate more leads and help you grow your yoga business. Here are some tools that can help you:
Google tools: Get discovered on the first page of Google with WellnessLiving's Google My Business listing and built-in search engine optimization (SEO). Reserve with Google also allows prospects to find and book your in-studio or virtual yoga services directly through Google maps or Google searches.
Schedule widget: Adding a widget to your website or Facebook page enables yoga students to view your schedule and easily book themselves into your classes.
Review widget: Review widgets and referrals can help you promote your business, and through our directory listing and Achieve Client App, reviews about your business appear whenever you embed a review widget on your website or Facebook page.
WellnessLiving's Presence: We offer our yoga business clients a custom website builder for your yoga studio that integrates with your business account with us. We also manage and host it for you.
Be prepared with the tools you need to improve your marketing strategy!
From boosting your social media presence to writing weekly blogs on your website, there are a variety of ways to grow your yoga studio. With so many options to consider, you might be wondering where to begin.
WellnessLiving can streamline the marketing process for you. We can customize and manage your website and offer you online tools so your customers can easily book virtual and in-person classes with you. Plus, we can help you communicate via SMS or push notification, so your customers know when you are offering a promotion or reminding them to renew their membership.
Want to learn more about WellnessLiving's all-in-one software? All you need to do is book a no-commitment demo, and our experts will help you discover the best tools to grow your business.
Share
https://www.wellnessliving.com/blog/dynamic-marketing-tools-grow-yoga-studio/
Copy
Subscribe To Our Newsletter
wpDiscuz