Jul 31 2017, 7:36 PM
Embrace Green Living With Digital Tools for Your Studio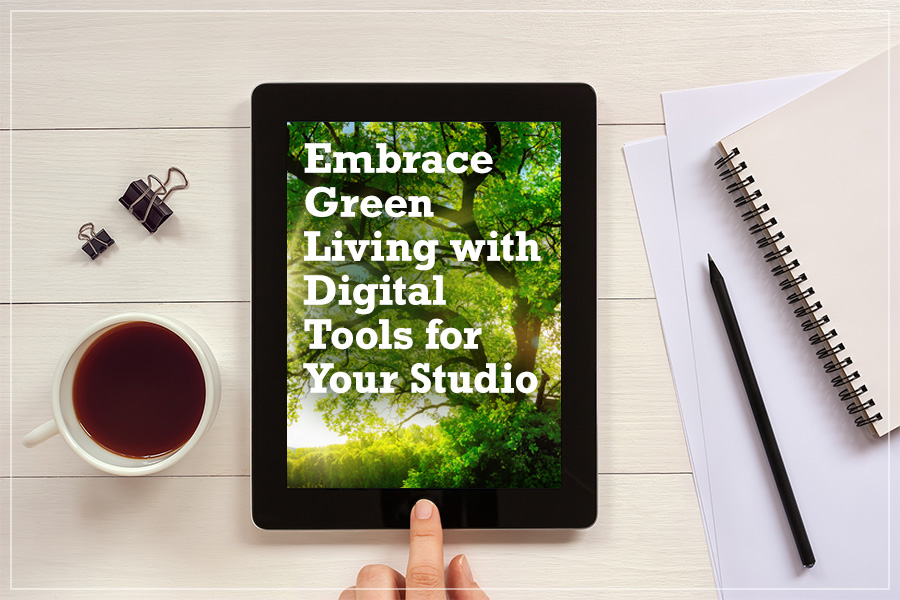 As the owner of a fitness studio, you know how important it is to focus on taking care of both our bodies and our environment. The green living movement continues to grow and is beginning to have an impact on the types of products consumers purchase. Embracing a holistic approach to fitness that incorporates caring for the environment alongside caring for our bodies is a great way to keep your current clients happy and attract new clientele to your studio.
While there are many ways to "go green," you'll find that a great first step in embracing an eco-friendly mindset is to utilize technology (like WellnessLiving) to cut down on the amount of paper and disposable products that your studio uses. This will help to prove to your clients that you care about the environment and make them feel like they are helping the environment by doing business with you.
Get Rid of Sign Up and Check In Sheets
While sign up and check in sheets are popular and useful tools that studios use to keep track of clients, they are largely unnecessary in today's technological environment. Instead of wasting all of that paper and money, allow your clients to check themselves in through an electronic system. By utilizing a computer, tablet or ID tag, your clients can easily check themselves in and out of your studio.
WellnessLiving provides an easy self-check-in function that will help you in your quest to go green.
Eliminate Paper Communication (No More Mail Outs!)
Most people don't appreciate finding a mailbox full of paper advertisements that usually wind up in the trash. Stop wasting your studio's money and resources on excessive wasteful paper ad campaigns and use the technology you have available at your fingertips instead. By using email marketing campaigns and text messages, you'll be able to target your advertising towards the people who want to see it while cutting down on the amount of paper waste your studio produces.
WellnessLiving can help you to generate and automatically send out email and text message marketing messages to your clients and interested potential clients.
Sell Reusable Water Bottles in Your Online Store
Yet another way to reduce the amount of trash your studio produces is to eliminate the vending machines. Instead of encouraging clients to purchase drinks from vending machines and producing plastic waste products, encourage them to purchase reusable water bottles from your studio's retail store.
With WellnessLiving, you can easily create an online storefront to sell the kinds of environmentally friendly products that your clients love. You can also manage your inventory, suppliers, gift cards and more with ease.
Go Green With WellnessLiving
WellnessLiving provides the kinds of tools you need to bring your studio over to the green side. As an all-in-one fitness software option, you'll find it an ideal choice for digital marketing campaigns, client check-ins and inventory and sales management for your online storefront. By embracing eco-friendly options, you'll attract and retain environmentally conscious members to your fitness studio. You'll also save money by utilizing digital tools that eliminate the need for wasting paper and other products.
If you're interested in finding more about how WellnessLiving can help streamline your business operations while saving you money every month in unnecessary software and credit card fees, click here to get your free demo or call us at 1-888-668-7728 today.