May 03 2017, 7:34 AM
Fitness Business Marketing: Sending Targeted Emails and SMS Messages to Your Clients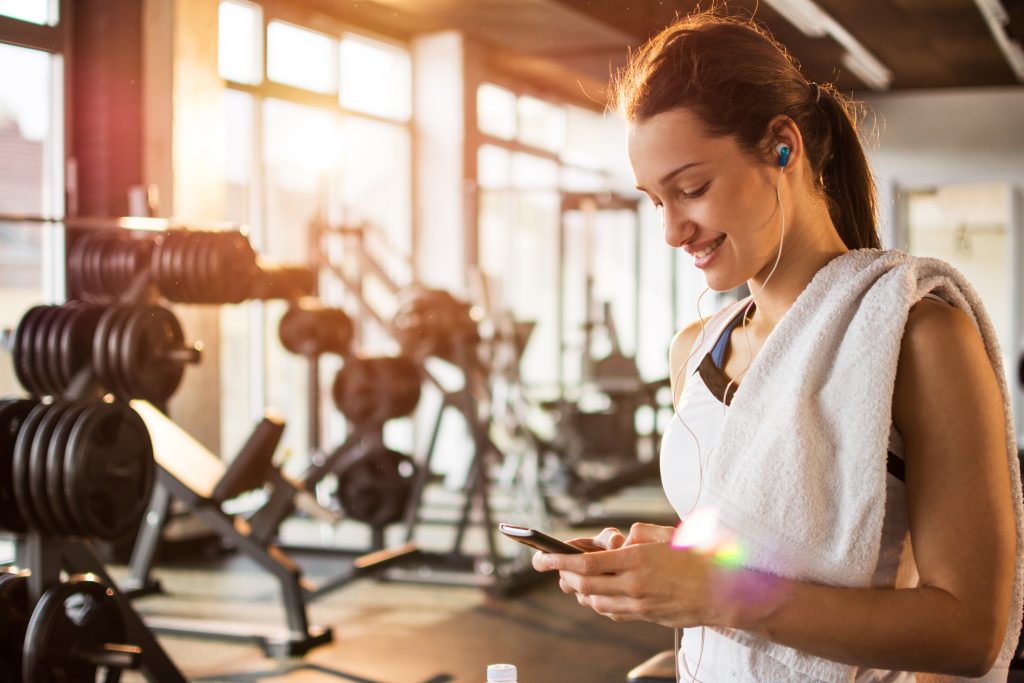 The competition in the health and wellness industry is fierce, so keeping yourself unique, relevant, and top of mind are key to your success. In the digital age this means delivering your messaging and promotions to the right person, at the right time – gone are the days of mass texts and email blasts to your entire contact list; today's customer wants to feel valued by a brand or company by receiving personalized content. Having the right information about your current and potential clientele (and using it!) is what makes this possible.
So What's The Problem?
With so many fitness and business software solutions out there, it can be challenging (and a bit intimidating!) to weigh the pros and cons of each. So, if we're talking about marketing for your fitness business, how exactly do you know which solution will give you the best view of your customers and the ability to speak to them directly?
Most popular platforms in the fitness industry tackle these features by integrating with a variety of apps or add-ons in order to deliver all of the functionality their clients need, rather than build the features into the platform themselves. The downside is that this leaves fitness business owners with typically 3 or more monthly subscriptions in addition to their basic software, which obviously drives up costs, as well as providing a challenge when you want to view all of your data in one place.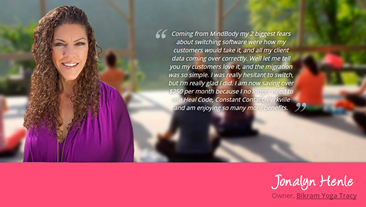 The (WellnessLiving) Solution
Our advice? Invest in something that does everything natively. With software like WellnessLiving, you'll get a more seamless way to view, group, and message your customers, and our visual reporting dashboards make it easy for you to not only understand, but also track the progress of your customers and their messaging campaigns. Not only will all of your customer data, messaging templates, and campaign results all be in one place, you will also be saving money every month in unnecessary application and technology add-on fees in the process.
How Targeted Messaging Can Help You Grow
So we know that your customers want you to speak with them on a targeted, if not one-on-one, basis. How, exactly, can this help your fitness business? There are a few ways that you can utilize this feature to boost your efficiency and success across multiple business areas, but it all starts with:
Finding The Right Clients To Group:
Our powerful reporting tool allows you to group clients based on any of our standard or custom reports – you can even create custom fields and groups if you have specific information you would like to collect or group by. You can create these groups based on your customers' attendance, their most booked classes, membership duration, last visit, and infinitely more – you can even get as granular as filtering your group based on who has family relationships saved in the system. Defining these segments of your client base is what will allow you to target your messaging based on their specific qualities or characteristics.
Now, once you have these targeted client groups – how do you best use the WellnessLiving's built-in email and SMS messaging to communicate with them?
Talk to Your Most Profitable Clients:
Once you've used your reports to find out who the most profitable or frequently attending members of your gym or studio are, you can target those groups with deals and promotions that will appeal to them. For example, if the people who most attend your classes all have student pricing on their account, try sending an email offering extra class availability in the weeks before spring break, or a free class or promo item when they bring a friend. Do they all take advantage of your in-studio childcare services? Try starting a parent and child class sent only to your relevant customers.
Find Your Least Active Clients:
On the other side of the coin, you can also use your reporting to identify members who have gone a certain amount of time without a class registration or check-in. You can use targeted messages via email or SMS to try and bring them back with special offers, like a free personal training session or BOGO class signups for the next week.
Optimise Communications With Prospects:
If you're making use of email signup or lead capture forms, guess what? You can automate those too! You easily can build an email campaign specific to the service they were interested in or the webpage they were on when they signed up, and trigger your message to send after they've taken an action or submitted a query. Did they fill out a form on a page for your hot yoga classes? Trigger a targeted offer that gives 10% off a six-class pack when they register before the promotion ends.
Automatically Request Customer Reviews:
We all know that a positive reputation and great reviews can be the best, if not always easiest, way to locally promote your business. Fortunately, they too can be automated with the right platform. You can set up an email campaign requesting a review from members at different stages of their customer life cycle, including after the first time they attend one of your classes.
It's All About Interests
No matter if they're your worst customer or your best, an old member or a new prospect, all of your messaging should be targeted and interest based. This is the part that will make your customers feel like you care about them as a person, not to mention save your time and efforts by delivering your carefully crafted message only to people who will care. Automatic special offers for their birthdays? People will definitely care. Offering a great deal on mats to your yogis that drop by 5 times a week for some Bikram? They'll most very likely be interested!
Once you've used the tools at hand to create your different customer groups, the only limit on how you engage with them is your imagination. At WellnessLiving, we are experts when it comes to managing fitness clients and helping you get your message to the right person, at the right time – every time. From building groups of likeminded customers, to optimizing your messaging approach based on their shared interests and ongoing results – we're here to help.
To find out more about Wellness Living and our marketing automation solutions for fitness businesses, click here to get your free demo or contact us at 1-888-668-7728 today.