Aug 07 2019, 6:59 PM
How to Make a Wellness Center Business Plan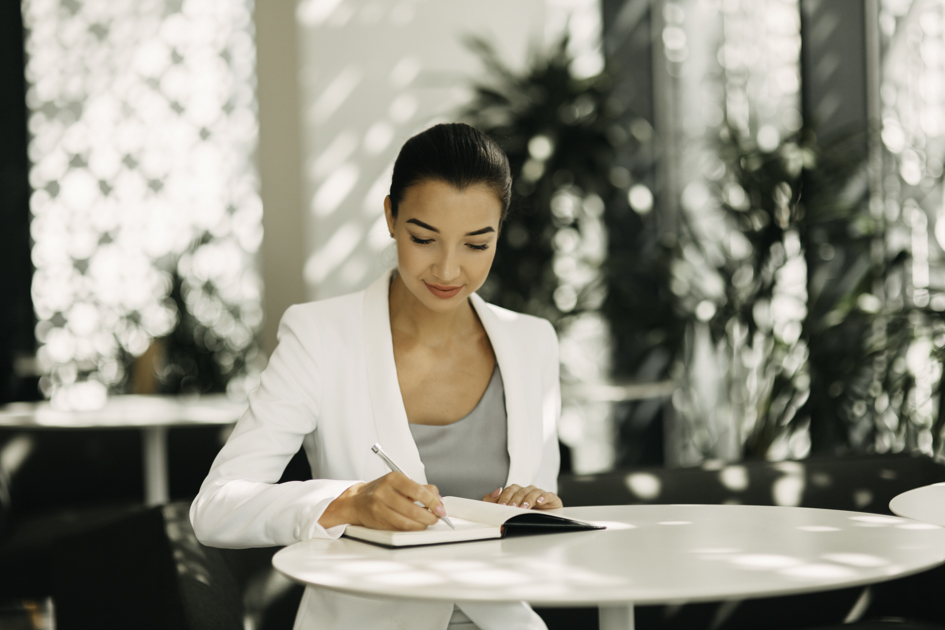 Do you have a wellness center business plan set in place? Now that you've taken the first step towards becoming an entrepreneur, the next is to aim for the stars!
First, congratulations are in order! Your decision to open your own wellness center is an incredible, life-changing venture. Not only will the course of your life be altered, but those in your community will be affected as well. The goal to improve the lives of those in your area with your services is a noble act which we want to commend you on!
Be prepared that though this is an exciting time, there will be several ups and downs along the way. The important thing to keep in mind is to know every aspect of your brand and prepare yourself for anything that may arise. This is where having a strong wellness center business plan comes in to play.
This document provides a solid foundation for your facility. It entails everything from your center's vision and mission, to your marketing goals and tactics. Since this plan outlines every detail, it allows you to see exactly where your business stands and the different methods you can use to take it to its highest potential. This is vital not only for you as the owner, but for those who may want to invest in your business. By showing them that you have carefully considered all aspects related to your wellness center and designed a strategy to achieve your projected goals, you will gain credibility and their interest.
The Components of a Wellness Center Business Plan
We've compiled a list of the most important components which you should include in your business plan. By completing all sections and taking action accordingly, your business will soon be on the path to success.
1. Describe your brand
Every good wellness center business plan should start with a summary of your company. This should include everything from a description of your center to an outline of your brand.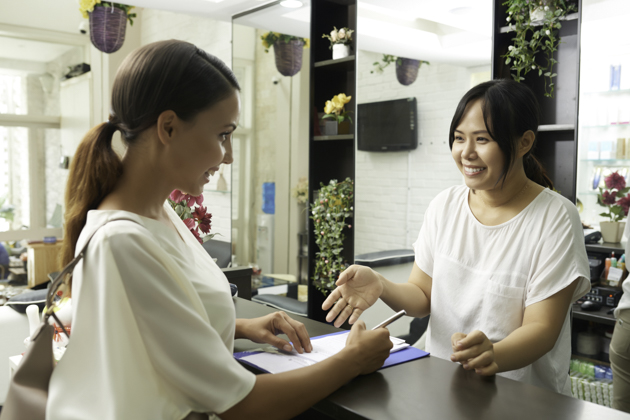 A brief history of your facility and how you got started is important to include. By writing down what made you give birth to this business, you will be able to create a clear picture of the purpose behind your brand. On top of the story, visual representation (your logo and signature colors!) often perfectly captures the essence of the business. Explain where the idea for your brand's logo and tagline came from and how they represent your wellness center.
This section should also explain how your facility will outshine the competition. How will your wellness center stand out and offer clients something that they can't experience elsewhere? To get people interested in your facility, you have to offer something unique. Whether this is the use of only organic products or exceptional service with the help of a skilled staff, you must explain exactly what makes your business stand in a league of its own. Once you know what your secret weapon is, you can focus on how you will perfect it and use it to your advantage.
2. State your values and vision
After the story behind your brand is revealed, start to introduce your values and vision. This is key for you to outline the starting point of your business and the destination which you wish to take it.
Your values are what your wellness center stands for. What are the principles you'll use to run your business and how will you make sure you uphold them? Having this in writing in your wellness center business plan is important because it's a constant reminder of what you deem important and essential to running your facility.
Next, state your vision and targets for the future and how you'll achieve them. Every entrepreneur has a dream for where they want to take their business, and this must be clearly explained in your plan. Once you establish where you want to go, you can start to work on different methods to achieve your goals.
Remember, your vision should never remain stagnant. If you accomplished your goals within the first year, set new goals for yourself and strive to achieve them. This is the how your business will grow and evolve!
3. Outline your services and products
The next section of your wellness center business plan should give a detailed description of the services and products your company provides. By outlining these aspects, you can explain how your facility will solve the challenges and pain points that people in your community may be facing.
As previously stated, your company should offer your target audience something that they can't find elsewhere. This can be done through the types of services you decide to offer and the merchandise you sell. For example, if you're a massage parlor, offer a combination of different services that stand out to the public: like a facial with an element of aromatherapy or a detoxing hot stone massage.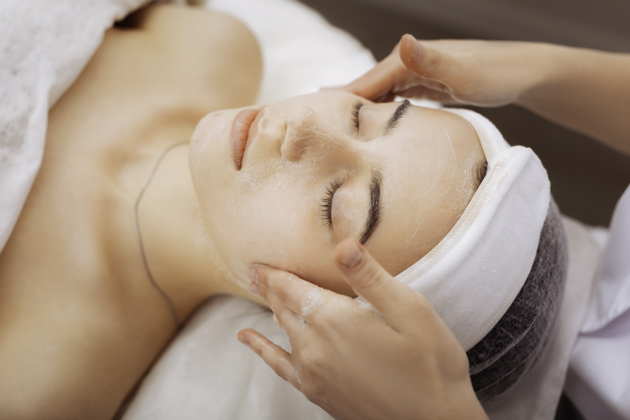 Additionally, because of the state of the world today, everyone is extremely environmentally conscious. Capitalize on that by selling organic and nature-friendly merchandise. Give your clients a one-of-a-kind experience as soon as they enter your facility and make this stand out in your wellness center business plan.
Finally, keeping a record of all of your services and products, in addition to their cost and suppliers, will make it easier for you to analyze your cash flow. Knowing your profit margins will also help you project what you need to do to sustain your business and ways you can make it thrive.
4. Provide financial statements
Speaking of cost and profit margins, financial statements are another key element that should be found in your wellness center business plan. This generally entails an income statement, cash flow statement, and balance sheet. Allow us to explain further.
An income statement reveals how much money your business makes. In your first year, create this on a monthly basis. It should include everything from your wellness center's income, cost of goods, gross profit margin, operating expenses, and interest.
The cash flow statement reveals how much money your business needs to stay afloat. What are the expenses that need to be taken care of to sustain your facility? Annual profits and losses are both revealed in your cash flow statement as well, which helps you analyze where your money is going and what you need to do to keep your business above the water.
Finally, compose a balance sheet where your finances are broken down into assets, liability, and equity. Assets can be further sub-categorized into current and long-term assets. Next are your company's liabilities or what you owe to outsiders. This can also be broken down into current liabilities which are due in your first year, and long term liabilities which are due after one year. Lastly, include equity which is calculated by subtracting your total assets minus total liabilities.
This section is extremely important for you to measure the success of your facility and for investors who may be interested in putting money into your wellness center. With the help of this section, they can make an informed decision on whether your business is lucrative enough to invest in.
5. Include competitive analysis
Competitive analysis is another important component to include in your wellness center business plan. By looking at your competition in the industry, you can determine what their weaknesses are and how your company will stand out.
First, you must identify your competition. Who are they and what strategies are they using to gain revenue? What are their strengths? What are their weaknesses? By studying each, you can determine what they are doing well and what's not working. This helps you design your course of action, by learning from their successes and failures.
This is a key component in helping you come up with your marketing plan as well!
6. Devise a marketing strategy
Design an effective marketing strategy to make your wellness center a popular destination for prospective customers. This portion of your wellness center business plan will help you come up with the best method to stand out in your industry!
There are several ways that you could approach this, but the best method to do so is by studying your target audience. Who are they and what speaks to them? What are the challenges they're facing and how can you provide them with solutions? Where do they spend most of their time in the digital world? Once you have answered all these questions, you can begin to devise your marketing plan.
Traditional marketing strategies aside, social media is an extremely powerful and free advertising tool that you can use! Based on the age demographic of your target audience, you can select the appropriate platform that would best reach them. If you are willing to put in a little investment, Facebook ads are extremely effective, so it's worth your while to consider using them to get recognized in the industry.
Other tactics range from email marketing to media platforms like radio and TV. Choose whatever method you feel will be most beneficial for your business and most attractive to your audience.
Consider Business Management Software
If you really want to stand out in the digital space, consider business management software which can catapult your wellness center! You're in luck because we're experts in this area.
Allow your business to reach its maximum potential with the help of WellnessLiving's all-in-one wellness center software. There's a lot of different elements to running your own business, so take some pressure off with our help!
WellnessLiving can help with automated marketing, setting up your own virtual store, and client retention strategies. We also offer several options to help you streamline your business and keep track of data. Our Elevate Staff App is a program which helps your company go mobile, giving you the freedom to run it from anywhere in the world! Change your staff schedule, book appointments, receive payments, and analyze data all with a few simple clicks. Our Achieve Client App provides a more interactive platform for your clients to use. This will engage them more with your facility and provide them with ease and convenience.
At the End of the Day…
A wellness center business plan is vital to help your facility get off on the right track. By knowing the ins and outs of your wellness center and having it clearly defined in this form, you will always be able to refer to it and build upon it to allow your company to reach its maximum potential.
It's important to keep updating certain sections of your business plan like your financial statements and marketing methods. Always keep track of any changes and modifications and continue to build upon the previous years. Remember, never allow your facility to stagnate but strive to always come up with new ways to wow your clients and stand out in your community.
WellnessLiving can make this a reality sooner than you think. Ready to kick start your business with WellnessLiving?
Explore the possibilities of our all in one management software and book a free, no commitment demo with us today!