Apr 23 2021, 9:00 AM
NPE Webinar Recap – Your Business Model 2.0: Increase Your Studio/Gym Revenue After COVID-19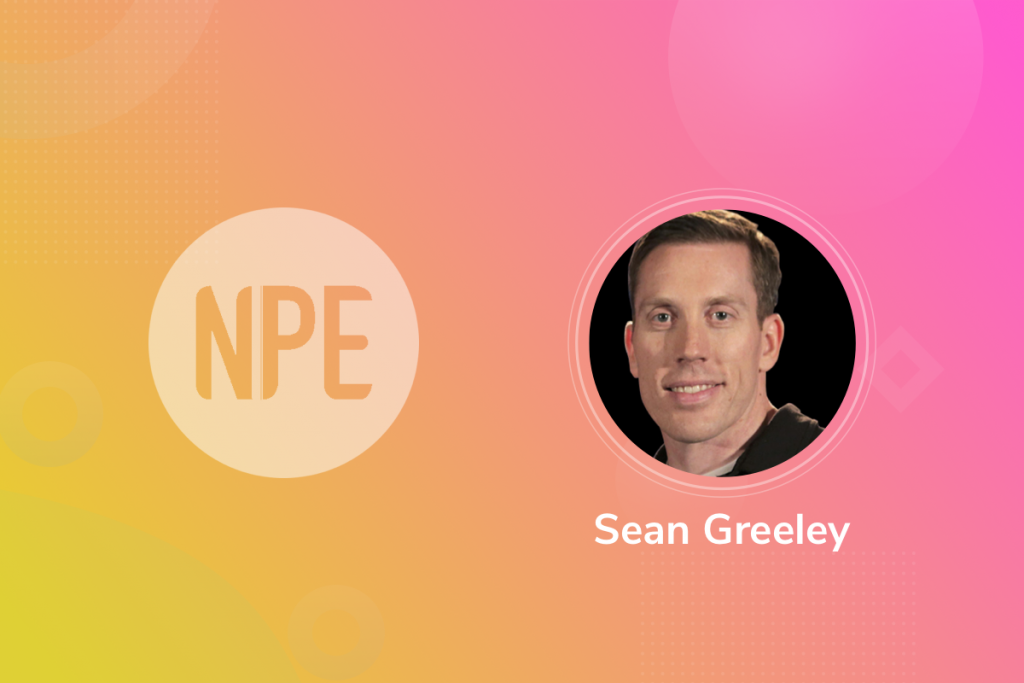 The effects of COVID-19 are being felt throughout the fitness industry. Are you struggling to continue growing, despite your business looking different? Don't just weather the storm—thrive with higher profitability, steady cash flow, and by delivering the best value you can to your customers.
The secret is to use this opportunity to take a good look at your business and make it better, to achieve your pre-COVID revenue levels and beyond. Think of it as your Business Model 2.0.
Sean Greeley, business coach, founder, and CEO of Net Profit Explosion (NPE), has helped over 45,000 entrepreneurs in 96 countries take their businesses to new heights. With offices in Sydney, London and Los Angeles, NPE has been recognized as a leading fitness business coaching company. They've been featured eight times on the 500/5000 list of fastest-growing companies by Inc.
WellnessLiving's co-founders, Sasha Davids and Len Fridman, joined Sean on a webinar to discuss today's fitness landscape, and how to upgrade your business model to increase revenue at your gym or fitness studio to sustain profits well beyond the pandemic.
Find success in any climate
How do you gain control in a turbulent time, lead your business, and achieve your goals? According to Sean, "The problem is that gyms and studios are closed or reopening with a small percentage of their pre-COVID revenue. If you haven't re-engineered your business, you've got to, so you're not losing money." How can you do that? Business education is the answer.
Sean stresses the importance of studying the "money math." With the right education, you'll get a handle on profitability and cash flow. You need the systems and tools to acquire new customers and retain the customers you have, to create better experiences, and provide your customers with more value during their journey. Next up: build a team so your community gets better as your business grows.
Up your game with an upgraded business model
Get on the path to success with Sean's step-by-step guide to delivering more value to clients, upgrading your business model, and increasing profits and cash flow:
Get clear on your vision: The landscape has changed, so it's time to examine all aspects of your business and adapt to today's climate. Make strategic decisions about:
How you generate business
Raising cash flow
Improving cost structure
Adjusting pricing and packaging
Reengineering what you deliver
Make the move: Create a plan to transition your existing clients over to the new model so everyone's on the same page and your business moves forward.
Get clients and keep them: You need customers to stick around! Pre-COVID churn and burn marketing, 6-week challenges, and promo after promo hype isn't going to cut it. Maintaining great customer relationships, keeping them engaged, and developing deep trust is the name of the game.
A new reality
According to Sean, "The problem with everyone's business model right now is that with less revenue and the same cost structure, you're going to lose money, take on debt to pay bills, or eventually close your doors."
Many business owners will run from those truths, trying to wait things out until they get better. Sean believes we've got to address the "brutal facts," stressing "Entrepreneurship often feels like war, and it takes hard work to survive." But don't forget the other side of entrepreneurship:
The adventure of the journey
The opportunity to do something great
The reward of knowing that you serve customers in a powerful way
These days, are you wondering whether you can you even still run a fitness business? Sean says yes! "Are there still people who want to get healthy and reach their goals? If there's still demand, there's a market for what you have to offer. Yes, that market has shifted, but people don't pay you for hugs, they pay you for the outcome—and that's the value."
Consider the Thrive Zone
Sean says it all starts with the "Thrive Zone." The point where these key aspects of your business intersect:
The clients you most love serving (grandmas, bodybuilders, busy professionals)
The problems you help them solve (looking/feeling better, decreasing pain, improving performance)
The business model that earns you a profit
Get to know your client
Figure out who is the ideal client, which will help to reach that Thrive Zone. Start this process by considering these factors:
Your best client: Study your analytics to determine which demographic is your most loyal and most engaged. Create a profile (sex, age, lifestyle) to really hone in on who they are. You might think your customer model hasn't changed, but remember: everything has changed for each of our customers.
Their benchmarks: Examine your clients more closely. What challenges are they struggling with? What does success look like to them?
Your approach: How will you best deliver value to help your clients achieve their goals?  Do they need virtual programming? On-demand video content? You may have been meeting them face to face before, but now you need other ways to engage those clients.
Who is your ideal client?
Develop profiles or avatars to narrow down the people your fitness business should target:
Beginners lacking confidence, feeling uncomfortable in a big gym, but needing the support of a coach to help them on their journey.
Intermediate clients who need motivation and accountability to keep them on track.
Advanced clients or athletes whose success looks like getting stronger, building muscle, gaining confidence in gym and life, and reaching major milestones.
Use avatars to get to the value drivers
At the end of the day Sean assures us that whether it's Crossfit, yoga, personal training, Pilates, or any other type of fitness, you will need the following elements in you value proposition:
A sense of community
Assessment
Nutrition program
Accountability
Technique instruction
By leaning into some important value drivers, fitness businesses can turn it all around. "It might sound simple," says Sean, "But when people are stuck at home, just having a program, checking in, and providing support can make all the difference." Some business owners convince themselves that people visit them for face-to-face coaching.
According to Sean, "it's a simple, but important mind shift." Your customers come to you because they want to achieve what success looks like to them and you need to step up to deliver that value. The companies looking deeply into this part of their business and adjusting to a new reality are the ones seeing success today.  
Which models make sense?
Examine all your business models to find opportunities to build the most profit:
Group training: Is this model making you money? Do you need to make changes or raise prices? How do you make the experience better and up your revenues? (This model is best for the avatar of someone who is comfortable with the gym.)
Semi-private: This model is a secure and COVID-proof model because it's the best of both worlds: group and private. It also is compatible with the rules, as you can accommodate a small group in person.
Private: This one is a great choice for every client avatar because there are always people who need support and accountability on a personal level. How do you make money?
Insert image here.
Sean stresses how crucial it is that you understand how your business makes a profit. He outlines 7 key questions to get that understanding:
What's your model? Stick to one or two of these models for the best results: group, semi-private, private, online, offline, and hybrid.
What's your packaging and pricing? Focus on creating re-occurring revenue for your business's sustainability—the beauty of fitness is that there's security in having people on a plan so you can see what's coming.
What are your gross profit margins? This is the difference between what you sell something for and what you pay for in that block of time. It's critical to get staff compensation right so your labor costs are manageable.
What's your income goal? Set a goal for your business.
What are your expenses? Look at what it costs to run your business so you can make sure the math works out to keep growing.
What's your average client value? Once you connect the dots, you can determine what each client is worth to you financially, so you can answer the last question…
How many clients will you need to hit your goals? This is where you find out what you need to for your business. If you get this right, you're going to be successful.
Strategize to transition your existing clients to a new model
This is a scary time—you might think if you get this wrong, you could lose everything. The reality is that you can't just keep operating in a vacuum, thinking that nothing has changed. We are not pre-COVID.
Rather than living in denial, you need the courage to face those fears. Overcome those limiting beliefs by switching your thinking. Here are some of the common fears Sean has seen and how to overcome them:
Fear #1: I'll lose clients, because they'll think I'm greedy.
Truth: The reality is that this is no one's fault. Clients understand that things like cleaning costs more for you, that the government says things have to be different because health and wellness depend on it. So, by looking after and serving people, you're doing the right thing.
Fear #2: I don't deserve to demand more money for my service.
Truth: You offer value and an important service. Believe in who you are, what you do and the difference you make.
Fear #3: I'm in the "helping" business not the "money-making" business.
Truth: It's OK to earn an amazing living helping others. Remember, the more money you can make, the more people you can help!
Fears #4 and #5: If they can't afford me, they'll leave OR I have to help everybody and not everyone can afford higher prices.
Truth: Someone who is committed to their goals will find a way—they must meet you halfway. People value health more now than ever.
What is the hierarchy of responsibility?
Imagine a pyramid when thinking about the hierarchy of responsibility, with you at the foundation (the largest part). If you're not financially successful then you can't be there for others like friends and family, your team, and your clients. Here's an important equation to deliver that value and make price irrelevant:
VALUE = CE (client experience) + R (relationship) + R (results).
What is the raise the rates campaign?
Transparency with your community is key. Sean recommends a raising the rates campaign. Here's where you complete the following steps to explain the changes happening with your business:
Communicate evolutions to your business model.
Thank people for being your customer.
Show them how you continue to reinvest in your business.
Explain those value drivers you invest in and how you continue to strive to offer a better experience for them.
Explain to your clients that these investments in the business require some changes in your cost structure and your pricing. As part of your mission to serve them there are going to be some adjustments. You might be thinking: can I even raise the rates right now? The truth is once you look at all that money math, you might have to increase rates to survive.
Sean suggests asking yourself these growth questions to make change easier:
How long can you continue to hold things together month to month?
What will it feel like to act with courage, have the faith to face your fears, and start running the kind of business that will support your life?
What are you already adding to your programs that already justifies a higher price?
How will you handle potential client concerns once you announce your new pricing?
Insert image here.
Change the way you attract the right new clients
In the past, you may have based your marketing approach on getting as many clients as you can with promo hype, but that attracts customers with a quick-fix mentality. It doesn't bring people in with the right message about solving a problem and getting them to commit to the journey. As a coach and business owner, they need your leadership more than ever right now.
Promotion vs. strategy
Start by looking at the idea of promotion vs. strategy.
Promotion: Attracting new clients with trial offers and discounts. It's a quick-fix approach that does not encourage long-term clientele.
Strategy: Here's where you really understand your best customer, what problems they're looking to solve, what success looks like to them, and how you can help.
There are 4 key steps Sean recommends for finding and signing up the right customer:
Define your ideal client: What's their profile? What do they need?
Get clear on the messaging and the offer: Position yourself as the solution to their problem. Use content marketing to educate prospects on how to solve a problem. Here's where you can define your business as unique and special in the marketplace. Write articles to build authority and get credibility for your business. Share success stories to inspire them. Provide insight on the difference between personalized coaching and watching videos on the Internet.
Master the sales system: Get familiar with Sean's 7.5 step process, which includes pre-qualification, rapport, discovery, identifying needs, problem building, presentation, closing, and handling objections.
Use simple lead generation strategies: Think of lead generation like fishing. For best success, decide which fish you want to catch (clients), the bait you need (offer), the fishing rod (strategy), and the pond (lead source).
"There is no holy grail," confirms Sean, "It's about really understanding how to engage with the right type of customer."
Start with easy wins in marketing
Don't kill yourself with complicated advertising. Start small and capitalize on the easy wins in marketing:
Engagement campaign: This is the time to re-engage with people that were committed before the shutdown. Most of us have been stressed, but as things reopen, stress levels are becoming more manageable. People want to get back to a sense of normalcy and that means you can't give up on people who have worked with you in the past.
Reactivation campaign: Have inactive clients? Create an offer to give them a reason to come back now, whether that looks like virtual, on demand, hybrid, or any other kinds of services.
Referral/bring-a-friend campaign: Try this with current clients loving your new program. Think about reopening campaigns to create an event, celebrate, and get more people in.
Organic traffic: Is your website up to date? Make announcements on your website and social media with organic content. If Google says you're closed, people will find another business.
Time to upgrade to business model 2.0!
The final word from Sean is that there are 3 truths for your fitness business in a COVID world:
Your business must make a profit to survive and grow. When your model doesn't work anymore, it's on you to change it.
Don't allow yourself to be paralyzed by fear. Face your fears to grow and use systems to implement change.
Stop promoting. Level up your sales and marketing skills to attract quality high-lifetime value clients.
When you're rebuilding and rebooting your business, you need the tools to save you time and give your efficiency a boost. WellnessLiving has been developing new features that are critical for the fitness world we now live in. Here are some of the WellnessLiving features you can count on to help your fitness business grow during the pandemic:
Interested in learning more about how WellnessLiving can help grow your business? Book a free, no-commitment demo today!

Request a Free 1-on-1 Strategy Session with an NPE Success Coach
Want to learn more about how to improve your studio/gym's revenue, profitability, and cash flow?
Get a free 60-min business strategy session with an NPE Success Coach. Here's what you can expect:
NPE will assess where you (and your business) are right now.
You and NPE will identify the biggest opportunities to create an immediate impact on your business and create a strategic plan.
NPE will show you the same systems, tools, and coaching frameworks that drive results for fitness businesses around the world.
At the end you'll walk away with clarity on EXACTLY how to move forward right now and ensure the survival and continued success of your business. Click here for more details.
You can also register for an online eCourse, "Your Fitness Business Model 2.0: Increase Your Studio/Gym Revenue After COVID-19: A step-by-step guide to delivering more value to clients, upgrading your business model, and increasing profits & cash flow." Click here to register.