Apr 13 2021, 9:00 AM
Strategies for Increasing Your Business Presence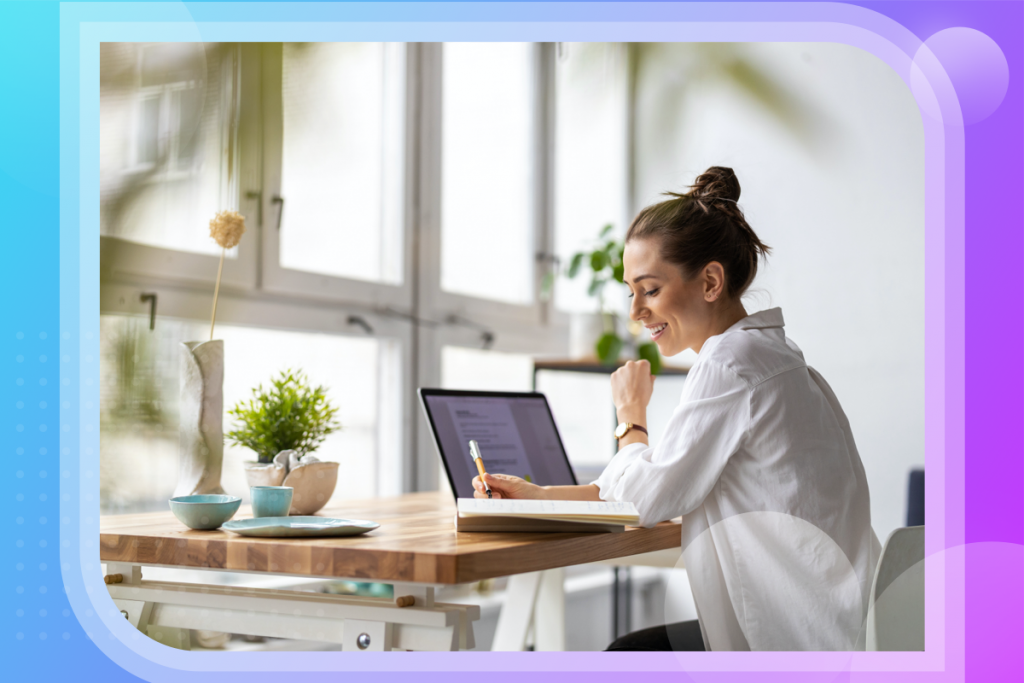 By KK Hart, guest blogger and certified business coach and consultant
Let's face it Fit Friends, when we think about the pandemic that began in 2020, we look back on the hit that was taken for the service industries like ours and the impact of these closures during lockdowns. While it was a hard hit that likely left many of you wondering what this meant for your business, this does not mean that there aren't effective ways to serve and communicate with your clients.
Yes, with the pandemic in place, much of our industry had to temporarily close down due to lockdowns. When businesses reopened and capacity increases, many savvy business owners have learned to work around the new restrictions and safety precautions that were implemented and even increased their business presence at the same time.
Effectively communicating with clients is (still) essential
The importance of effectively communicating with clients has been paramount to the growth of your business well before the pandemic. However, you now have the perfect opportunity to build an even more successful relationship with your clients. Whether the conversation starts with safety precautions or the introduction to new services and products, effectively communicating never goes out of style.
Here are a few places to ensure your business focuses on increasing your business presence:
Upgrade your social media and website presence
Keeping in mind that communication is key, consider better ways to effectively communicate with current and potential clients that you can implement in both the short and long term.
It's highly recommended that you optimize and professionalize your social media presence. That way, your Facebook and Instagram pages make it easier for potential clients and your existing community to navigate and connect with your business. What's an easy suggestion you can implement instantly? Your link in bio should offer more than just the opportunity to book an appointment for services.
Another opportunity to improve and increase your business presence is if you have products to sell that are related to your business, be sure to communicate that beyond the walls of your business location. You can successfully do this through your website by adding an e-commerce section where clients can have access to view and purchase your complementary products from wherever they may be. Also, if clients are highly satisfied with your products, this can lead to them referring you to friends and family members, providing them with a warm referral to your business and all the services and products you offer. This can seamlessly increase your clientele regardless of your location or capacity.
Performance surveys and reviews
You'll notice now more than ever, before a potential client tries out services from your studio or business, they tend to look you up and check the reviews to see ratings. This helps them get a feel for what to expect and what others think about your services and offerings.
Based on those reviews and ratings, potential clients then decide whether they would like to take the next step to patron your business or even ask questions to potentially get to that point. With that being said, kindly encouraging current clients to complete a performance survey or rate your recent services can be beneficial in understanding what is needed to take your business to the next level and bring in more clients.
Of course, feedback can be a double-edged sword, and there is always a chance you receive feedback you don't like. However, this can also help you grow by acknowledging what could be fixed and improved from a client's perspective. There's always room to grow and to do better. Constructive criticism can be a good thing if you think of it with the lens of the client prototype where you get interest but never convert into a paying customer. Knowing that your potential clients have different needs than you, feedback, surveys, and reviews could be just what you need to further improve your business presence.
Building rewards into your client communications
In today's world, the majority of people tend to rely on incentives to encourage them to do even the most mundane tasks such as setting up appointments and doing shopping activities. So, what better way to encourage both your new and existing clients then to include a structure of rewards with your client communications. This could include everything from rewards for buying merchandise, scheduling their first class, and even something that gives clients better pricing options if they respond to certain announcements and marketing initiatives.
When you provide a perk to website users for registering their next session after a trial is completed, what does this do? Maybe you even make it easy for clients to book another class or schedule a workout with your business by making it worth their time. This leads to a greater incentive for rewards and results in clients wanting to come back again and again. An easy way to encourage clients to book using technology is to include direct booking links when you send out push notifications, SMS messages, emails, and even lead capture forms that pop up on your website.
Do more than just email marketing
Email marketing can still be effective in some ways, but in other ways it truly misses the mark of what great client communications should be in order to increase your business presence. It's recommended that you ask your existing or potential clients how they would prefer to communicate with your business. You may be surprised at how infrequently email comes up.
While email marketing is likely the crux of your marketing presence currently, that doesn't mean you have to abandon the tactic altogether. Instead, consider what the appropriate mode of communication may be for each and every client type and promotion that you offer within your business. The more effective your communication can be, the more you can build successful relationships with clients, and increase your bottom line at the same time.
If you are not sure where to start when going beyond email marketing, don't fret, simply start with what you have access to with your current resources and perhaps think about creating a strategic communications plan in order to best find gaps and areas of opportunity. Again, SMS, push notifications, social media, and direct mail all provide good options. You just need to find what works for you.
Remember to keep up with changes
Dealing with constant change is part of our new norm. Luckily, with all the technology we have available right at our fingertips, it's never been a better time to reevaluate how to improve your business presence and increase your ability of converting more interested clients into long-time, loyal clients.
When we utilize our available software and tools to better communicate with our current or even potential future clients, it provides us a broader range in expanding and scaling the key performance indicators (KPIs) of the business more rapidly and systematically.
Stay motivated and grow your business
Since technology is always growing and expanding, it's never too late to learn something new and implement it into your business. To keep up with today's evolving clients' needs and continue to succeed in providing the best to your clients, I recommend you focus on being intentional, strategic, and mindful.
With that level of working smart rather than hard, literally anything is possible. I am literally proof of that and work tirelessly to help the savvy business owners I support and advise to do the same…going from great to even better!
Create a resilient business to help you effortlessly grow revenue, memberships and profit—both in-person and virtually. How else can you take your business to the next level? With the help of the right fitness studio software, of course. That's where WellnessLiving has your back. They provide your business with tools to streamline bookings and payments, automate your marketing activities, manage your client reviews, create a loyalty rewards program, and more. Learn more about these great features by booking a no-commitment demo today.

How can KK advise and help you to achieve even more business success? KK offers:
Personalized business strategy and marketing support.
Easy to implement data, website, and social media analysis.
Creative content and PR.
ROI-focused, comprehensive digital marketing strategy with implementation and execution support.
Done-with-you or done-for-you paid advertising and social media set-up, campaign creation, and active management.
It's time to thrive in your business. Get 3 FREE days of The Profit Professional, Digital Business Coaching with KK Hart: https://kkhart.com/business