Mar 07 2021, 9:00 AM
How to Grow Your Fitness Business with Facebook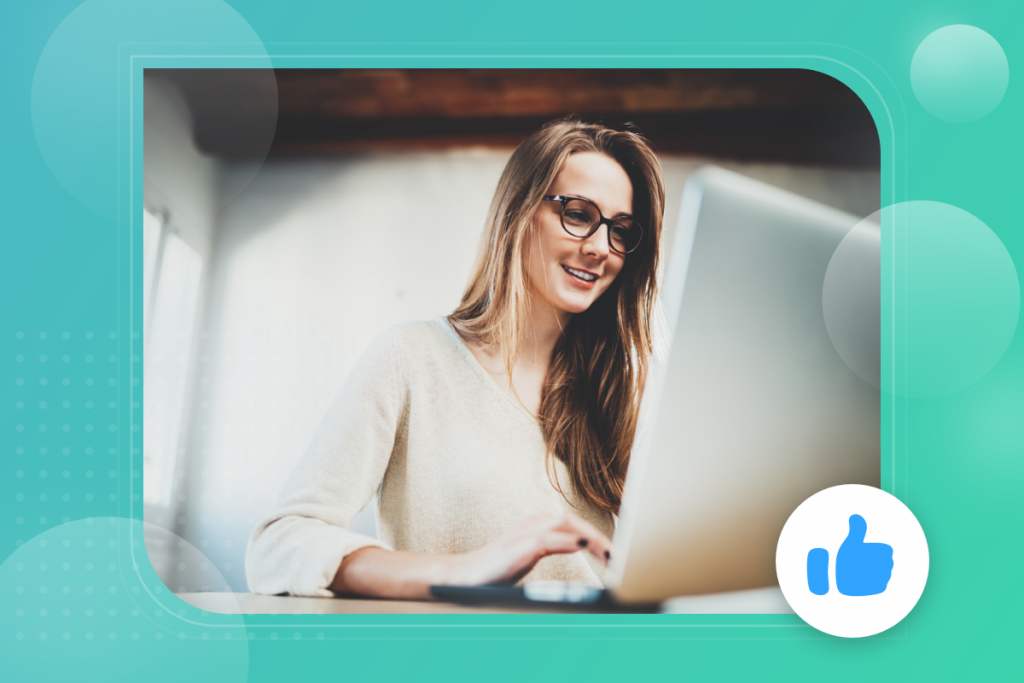 Facebook is a gold mine of potential clients and it's just waiting for your fitness business to tap into it. It has 2.74 billion active monthly users who spend an average of 34 minutes per day on the platform. Many of these users are adults with disposable income and looking to stay fit. According to a study from the PEW Research Center, 74% of high-income users ($75,000 or more) are on Facebook, which is even more than LinkedIn at 49%. Time to grow your fitness business with Facebook.
Developing a well-branded and effective Facebook strategy is your ticket to success. Here we'll help you use the platform to its full potential, so you engage and attract the right high-end clients to fill your in-studio and virtual classes to capacity. Let's set you up to win!
It all starts with setting up your Facebook Business Page.
You might be tempted to run your business from your personal page, but you risk Facebook suspending your account. A Facebook Business Page is free to set up and offers you increased exposure, advertising opportunities, and valuable data. Also, when people like and follow your business page, Facebook shows them your content more often.
Here's how to set up a Facebook Business Page:
From your personal account, click the create button at the top (it's the plus sign).
Choose your business type (business/brand or community/public figure).
Add your business name (choose wisely as this can be hard to change later).
Add profile and cover photo. Use high-quality images according to Facebook's recommended specs (Facebook recommends a minimum 400 x 150 pixels for cover images and 180 x 180 pixels for profile photos).
Choose the categories that fit your business so people searching Facebook can find your page.
Add a short business description (one or two sentences).
Select a username using up to 50 characters. Stick with your business name, so you can be easily found.
Add your call to action. Your call to action will get visitors booking a service, reaching out, making a purchase, viewing your schedule, and more.
Create a winning content strategy
How else can you grow your fitness business with Facebook? Great content keeps visitors coming back to your page. Telling your story in your voice will keep your content authentic and that's what drives your Facebook strategy. It's about building trust and brand awareness when your audience relies on your page for relevant content. Here's what to include in a winning content strategy.
Images: Studies show 65% of users list 'viewing photos' as the reason they're on Facebook, so post interesting, eye-catching photos with your written content. Ask questions and encourage viewers to share their own photos to get conversations started.
Share blogs and other channels: Link to your other social media channels, website, and blog so all your content is easily accessible.
Videos: 46% of people surveyed use Facebook to watch videos, so clips from classes, mini-tours of your business, and testimonials will keep them interested.
Tags: Tagging people will increase your exposure. Tag clients in their success stories, highlight client milestones, or mention businesses you're affiliated with to tap into their communities.
Engage clients with Facebook Live
Facebook Live appeals to viewers because it's not curated; it's a sneak peek at your business in real time. According to studies, Facebook Live produces an impressive six times more engagement than the average Facebook video.
But the best part is the data. Facebook gets deep with the average number of minutes viewed, returning visitors, and audience metrics. These insights make it easy for you to tweak your content to reach your ideal audience.
Go live with Q and A sessions, class announcements, support for your community through the pandemic, and more. A word to the wise: choose your content carefully. Some fitness businesses have tried broadcasting workouts on Facebook Live—it's great for teasers, but don't give everything away for free.
Monetize your services and add revenue streams with WellnessLiving's Zoom integration and FitVID on Demand. Our Zoom integration allows simplified streaming with member-only access, no matter where they live. FitVID on Demand takes it to the next level, allowing you to store and organize your content for memberships or as stand-alone classes for purchase.
Facebook Live makes it easy, here's how it's done:
Select the live button from your Facebook Business Page.
Get your camera set up (you'll see a video preview).
Select the time to go live (you can also schedule live filming for a later date).
Start live streaming to your page. Keep in mind that you can stop feed and delete the video if you need to.
Up the engagement by addressing live comments and questions to keep the experience interactive and fun for your audience.
Learn to utilize Facebook Ads
Facebook prioritizes paid content over regular posts, so ads get you to the front of the line. Use it to stand out, target your ideal client, and reach more people. Here are some ad objectives to work towards.
Achieving higher engagement.
Reaching a broader audience.
Increasing video views and website visits.
Converting leads into clients.
Encouraging clients to install your Achieve Client App and improve their experience with your business.
Boosting sales retail purchases and services.
Target the right client
The average Facebook user clicks on 12 ads per month, so make sure you're targeting the right client. The following are things to consider when targeting your prospective clients.
Audience: Define age range, sex, geography, and interests.
Placement: Where will your audience best see your ad? Choose from news feeds, DM inboxes, and mobile devices.
Type: Mix up ad types to keep content fresh. Choose from image, carousel, video, and more.
Budget: Set a daily or monthly campaign budget for your ad.
Test your ads: Try A/B testing to measure ad performance and compare results. Go a step further with Facebook Pixel to see where people are going on your website once they've clicked on your ad.
Promote your Facebook Business Page
Now that you're all set up, you need get people to your page to start reaping the benefits. Here are a few suggestions on how to share a Facebook Business Page.
Invite people to like your page using the 'invite' button.
Promote your page on your website and social media channels.
Add links in newsletters, correspondence, and your email signature.
Share your Facebook Business Page on your personal page—and get your staff members doing that too.
Ask loyal clients to help by sharing your content and tagging your business.
Drive your business with widgets
Widgets make it easy for people to reach you, and WellnessLiving's customizable widgets easily integrate with Facebook, while sending people to your website. Here's how our widgets can help your business grow.
It's time to grow your fitness business with Facebook
Once your page is set up and you know how to share your business page on Facebook, you're on your way to growing your fitness business! Facebook is just one tool to attract more clients. WellnessLiving can also help with automated marketing, client and staff apps, widgets, and more. Want to learn more about WellnessLiving? Book a free, no-commitment demo today.