Nov 15 2022, 9:00 AM
6 Tips to Prep Your Fitness Studio for the Holidays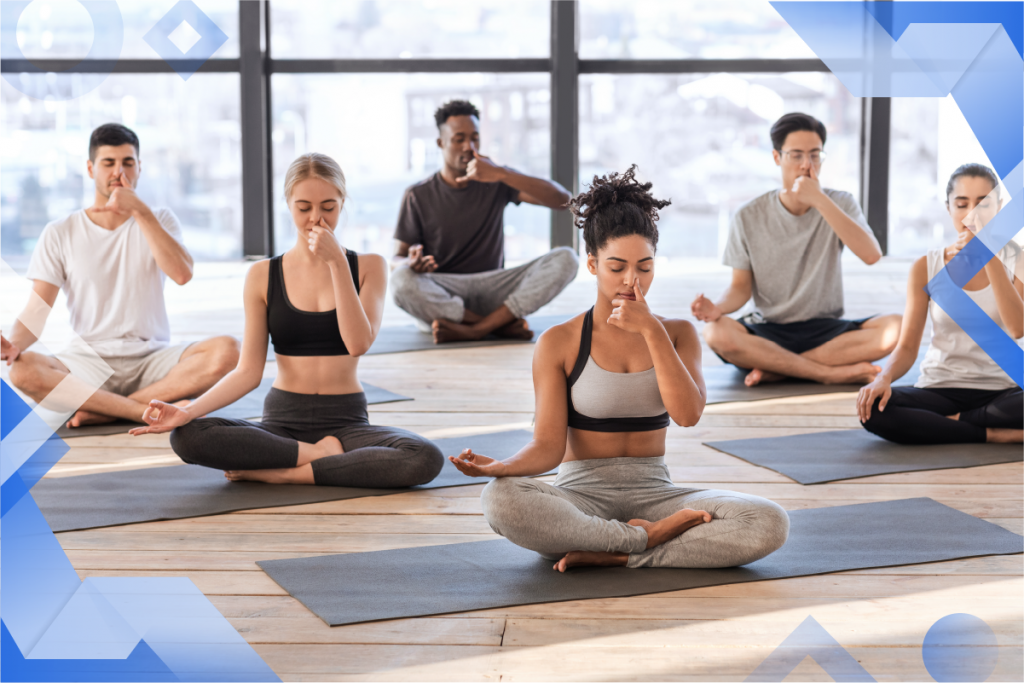 It's that time of the year again! Yes, the holidays are just around the corner. While it can be an exciting time of year, November and December are typically quieter months for the fitness industry.
For fitness and gym owners, you may notice that fewer members attend classes or participate in your services. Why? Well, there's a variety of factors like more people attending social events, traveling out of town, or maybe they're just too busy to think about exercise. In addition, 49% of people polled said they decreased their exercise during the holiday and winter months due to bad weather.
But this is the time when your members need exercise the most. So, how can you grab the attention of your clients and bring in new leads just in time for the New Year's rush? It's all in how we prepare. We're here to ensure you're holiday-ready with tips to boost attendance, motivate clients, and minimize any lost revenue.
1. Set your schedule
Since the holidays are a bit different from the rest of the year, you'll need to plan ahead and organize your calendar ASAP. The sooner you lock in important dates, the better. What will you need to track?
Holiday promotion schedule: Plan your marketing early. Make sure you're sending out offers around all the major shopping dates, from Black Friday, Cyber Monday, and Boxing Day.
Staff members: It's likely your staff will be taking time off. Tell them to book it early, so you can arrange for substitutes to fill in.
Classes and events: Add staff holiday parties and an open house for clients and their friends. To deal with stress and busy schedules, also add shorter 30-minute classes and meditation or relaxation-based restorative yoga. Don't forget about the New Year! More than 12% of members sign up in January, so add beginner classes or stay open longer to handle the rush.
2. Stock your inventory and supplies
Many of your members will be shopping more this time of year, especially for family and friends. Get them interested in your merchandise! The more you stock, the more you can sell, especially to those last-minute shoppers. Some stats show that 79% of shoppers had even waited until mid-December to start buying holiday gifts.
While rising inflation may cut down on some holiday spending, industry predictions show that sales will remain high or increase slightly from last year. Low on inventory? Remember to stock up and order all the retail products and supplies you may need.
Add extra fitness equipment for the New Year's rush, and for retail shoppers like yoga mats and dumbbells.
Sell branded merchandise like water bottles, carrying bags, and activewear with tank tops, t-shirts, and sweatpants.
Wrap it up for your clients. You'll need a healthy supply of gift bags, tissue, ribbon, and tape.
Don't forget the gift cards
What about those last-minute shoppers? According to a 2021 pre-holiday survey by Digital Commerce 360/Bizrate Insights, 34% of shoppers said they planned to buy a physical gift card, and 20% planned to purchase a digital gift card. So, make sure you buy enough gift cards and gift card holders to sell them at your studio. Also, offer gift cards online for convenience.
3. Create Goals for Your Promotions
How will you measure your success? Access your business management software and review last year's attendance and sales records. While this gives you an estimate of what to expect, aim higher. Set goals that are SMART (specific, measurable, achievable, relevant, and timely) to ensure your success. Ask yourself:
How many new leads and members will you acquire?
How much retail merchandise will you sell?
How many sales will you get through gift cards?
4. Communicate Your Deals
You can create in-studio flyers, but don't solely rely on in-person sales. So, make sure to communicate your deals effectively across all channels.
Social media: This is a great place to start. With over 4.7 billion users active on social media, chances are your next gym or fitness studio member is on these platforms.
Email: Stats show that shoppers spend 138% more when they receive offers through email. Just make sure you make it personal, conversational, address their pain points, and grab their attention early in your message.
Text marketing: According to SmallBizDaily, 75% of consumers love SMS messages with special offers, coupons, or discounts. Plus, there's a high-level of mobile engagement among holiday shoppers, with 21.4% of smartphone users purchasing holiday merchandise.
5. Prepare your space
Why not welcome your community for the holiday season with festive decorations? This part of the holiday prep can be fun but be inclusive and use non-denominational decor to please any clientele no matter what they celebrate.
Bring in those scented candles, decorate the space with colorful wall art, add themed lighting, and anything else that evokes the festive mood.
What about the winter? With rain and snow getting tracking in, make sure to keep your studio clean and the floors dry. Also, ensure there's proper heating throughout your studio.
Remember, your website is also part of your space. Consider writing a few holiday-themed blog posts to prepare your clients or give them gift ideas.
6. Check in with your team
Finally, remember to check in with your staff during the holiday season. It's the simplest gestures that show how much you care about them.
Send them a text or call to see how they're doing, especially with the holidays being stressful.
Reward them to thank them for their hard work with bonus, gift card, merch, etc.
Hold a special class or holiday work event before or after the holidays.
Ready for a stress-free holiday season?
It's time to get ahead of the game for the holidays. With WellnessLiving's all-in-one software you'll have everything you need to prepare for the holiday season. You can manage your schedule, track your inventory, and promote your gift cards, apparel, and memberships, all in one place. Through an automated marketing suite, you can conveniently set up customized campaigns with email, SMS, and push notifications.
How else can WellnessLiving help you grow your fitness business? Book a free demo today to learn more.