Top 10 Holiday Marketing Ideas for Fitness Professionals
Tuesday, November 22, 2022
•
02:52 PM EST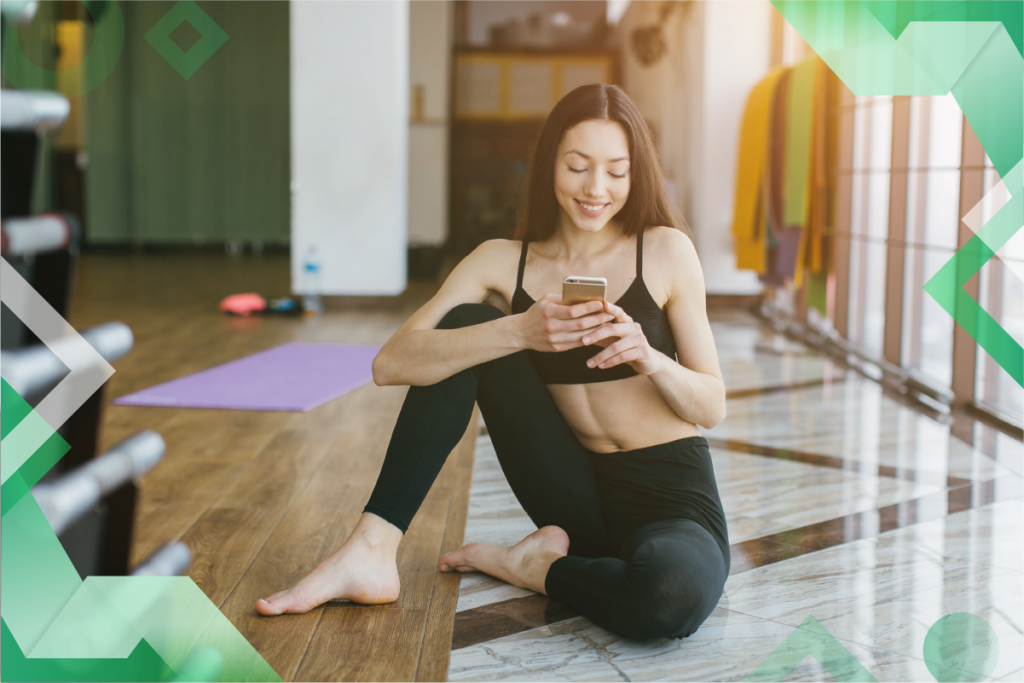 The holidays are fast approaching, meaning it's shopping season. However, this holiday season is destined to be different. Due to inflation—which sits at 7.7% as of October 2022—many shoppers plan to save more this year by purchasing fewer gifts.
In 2022, consumers plan to buy roughly nine gifts for family and friends (compared to 16 gifts in 2021) and spend around $1,455 per household, according to Deloitte's 2022 Holiday Retail Survey. Moreover, the survey reveals that shoppers are likely to spend more on experiences this year.
Black Friday and Cyber Monday have historically launched the holiday shopping craze each year, with consumers looking for the perfect gift for their loved ones. For fitness professionals, finding ways to market your services as the perfect gift is key to boosting sales, memberships, and more during the holidays. Even if you are late to the game, it's not too late to create an effective holiday marketing plan. Without further ado, here are 10 holiday marketing tips for fitness professionals.
1. Boost recurring revenue with membership deals
Memberships often form the heart and soul of a fitness professional's business. Promoting memberships during the holidays is crucial, especially as we approach New Year's, when most people commit to new fitness membership programs. The key is finding ways to add value to your memberships that attract a client's full attention.
30-day intro deals: Offer a limited-time 30-day intro deal during Black Friday sales. Start your promotion in November and extend it through January. This gives leads a more affordable rate that encourages them to try out your services and/or facility.
Special deals for recurring members & renewals: When whipping up holiday specials, you don't want to forget about your regulars. For instance, offer a 10% discount for renewals that occur during the holiday months.
Holiday upsell deals: Offer special benefits to clients who upgrade their membership, such as access to your virtual platform or online classes.
2. Attract new clients with a holiday open house
Holiday open house events are a great opportunity for fitness professionals to attract new leads and get to know clients better. When sending out invites for your holiday open house, make sure to encourage clients to bring a friend (or two!). Winning over a new client can be tricky, but it's certainly easier when they're with a friend who already works with you and loves your services.
Here is a breakdown of everything you need to host an excellent holiday open house.
Healthy snacks: No holiday event is complete without a hearty snack table. Take this opportunity to teach your visitors more about nutrition by providing some healthy, holiday-themed snacks.
Special discounts & prizes: Incentivize attendance of your open house with an offer or discounts available only to leads or clients who show up. This could be a discounted rate for a month of service or access to an exclusive class.
Demonstrations & activities: Keep your guests entertained during your open house with a variety of demonstrations and activities. Many people feel intimidated by fitness services and facilities, so this is a great opportunity to alleviate some of that anxiety.
3. Encourage members to take part in refer-a-friend promotions
No matter how much you invest in marketing, you can't beat word-of-mouth. Clients acquired through referrals have 37% more staying power with a higher retention rate. Referral programs offer existing clients the chance to attract new clients in exchange for special rewards.
The holidays are the perfect time to promote your refer-a-friend referral program. What can you do?
Offer double reward points when clients refer a friend or family member.
Allow clients to earn cash back for every successful referral.
Let clients redeem points for discounts on their membership or branded merch and apparel.
4. Invest in festive merch
Creating and investing in festive holiday merch is a fantastic way to offer new items to your clients. Plus, this merch can serve many purposes, including rewards for holiday challenges and gift ideas for clients doing last-minute holiday shopping.
Depending on your marketing budget, you can create a whole range of holiday items including t-shirts, hoodies, tank tops, other apparel, gym bags, and water bottles. Along with festive colors, imagery, and quotes, this merch should also include your brand name or logo.
Luckily, it's easier than ever to create affordable merchandise online. Here are three excellent options for making holiday merch:
Spring (more than 180 physical products including a wide variety of apparel).
Amazon Merch on Demand (graphic tees, accessories, bags, and more).
Totally Promotional (drinkware, apparel, bags, banners, office supplies, pens, pencils, and more).
5. Entice clients with a holiday prize raffle
It's time to raffle off some holiday prizes! This is an effective way to showcase what you have to offer. By bundling different items and services together, you can create valuable package deals that clients want to get their hands on.
For example, you can craft a holiday prize basket that includes a free month-long membership, healthy snacks, and a few pieces of holiday merch. Plus, a raffle is an excellent way to fundraise for an important cause around the holidays. Research shows that raffles are the second-most-popular fundraising method and that 52% of organizations reach their fundraising goals via raffles. Offer your holiday raffles at an open house event or promote them on your social media.
6. Host contests & challenges with giveaways
With fewer clients attending classes, contests and challenges can help motivate members throughout the holiday season. Design your challenges to help clients reach their goals, while ensuring they're active and eating well during this time of year. With a leaderboard and scoring system, you can also reward points and prizes while creating a healthy level of competition. What are some fitness challenge ideas?
Advent calendar challenges: Advent calendars are used to count down the days in December until Christmas. Create an advent calendar challenge with daily workouts or healthy meal idea, and a prize for each day.
Class competition: Add another challenge to motivate your members throughout the holidays. The more classes they attend, the more reward points they earn. It's that simple!
Costume contest: Remember to have some fun with your fitness challenges. Add classes to the schedule that encourage festive workout clothing and reward prizes for the best holiday sweater or workout gear.
7. Offer holiday gift cards with special rewards
Gift cards can have a big impact on your fitness business, especially during the holidays. In 2021, gift card sales increased 114% from November to December, compared to that same time period in 2020. That number is expected to continue to grow 2022.
Gift cards are the perfect solution for clients who want to get their holiday shopping done. Your gift cards can then be redeemed for 30-day introductory deals and your branded merch to attract more clients and increase sales.
You can also run buy-one-get-one (BOGO), gift card deals. For example, the client buys a $100 for a friend and then earns a $20 bonus gift card they can give to someone else or use themselves.
8. Run corporate classes
This is the time of year when many corporations run holiday parties. Reach out to a few human resources departments and offer your gym or studio as the location for their event. They can take a class, enjoy some food, and you can even put together a package that the companies can offer as a gift to employees at the holiday party. At the same time, you may even get a few people signing up for your memberships and services.
The best part about corporate fitness events is that they are typically hosted in the afternoon, outside of peak gym and fitness studio hours. As a result, you can host your corporate event and still have time and space for your regular clientele.
9. Cross-promote other local businesses
Building connections and cross-promoting with other local businesses is important, especially during the holidays. For gyms and fitness studios, there's a wide range of businesses that can complement your services, such as health food stores or chiropractors. The benefit of cross-promotion is two-fold:
By promoting similar businesses, you can provide your clients with specialized recommendations and deepen your roots in the local community.
Plus, you can attract new clients by offering special deals for leads coming from your brand partners.
How can you cross-promote during the holidays? As an effective way to boost your brand and attract more clients, provide prizes for giveaways that you and your brand partner can each raffle off during holidays.
10. Utilize SMS promotions
With everyone busy this time of year, communicate your promotions or gift cards via SMS message. Plus, fewer people are checking their emails and are more likely to receive your texts. SMS open rates are as high as 98%, compared to just 20% with emails.
Research shows that 75% of consumers who have opted into receiving texts from businesses love getting special offers, coupons, or discounts. Texts are a surefire way to increase bookings, boost memberships, and enhance the overall client experience.
Time to take your holiday marketing to the next level!
Well, there you have it — 10 great ways to boost the effectiveness of your holiday marketing this season. From special memberships deals and referral programs to holiday events and prizes, fitness professionals can take a dynamic approach to holiday marketing.
At WellnessLiving, we can help you make the most out of your holiday preparation and marketing efforts. We offer essential tools for booking, setting up rewards programs, creating challenges, selling gift cards, sending SMS promotions, and so much more.
Want to learn more about how WellnessLiving can enhance your holiday marketing? Book a free, no-commitment demo today!
Subscribe To Our Newsletter