May 04 2017, 3:14 PM
Treat Clients to a Reward Program They'll Love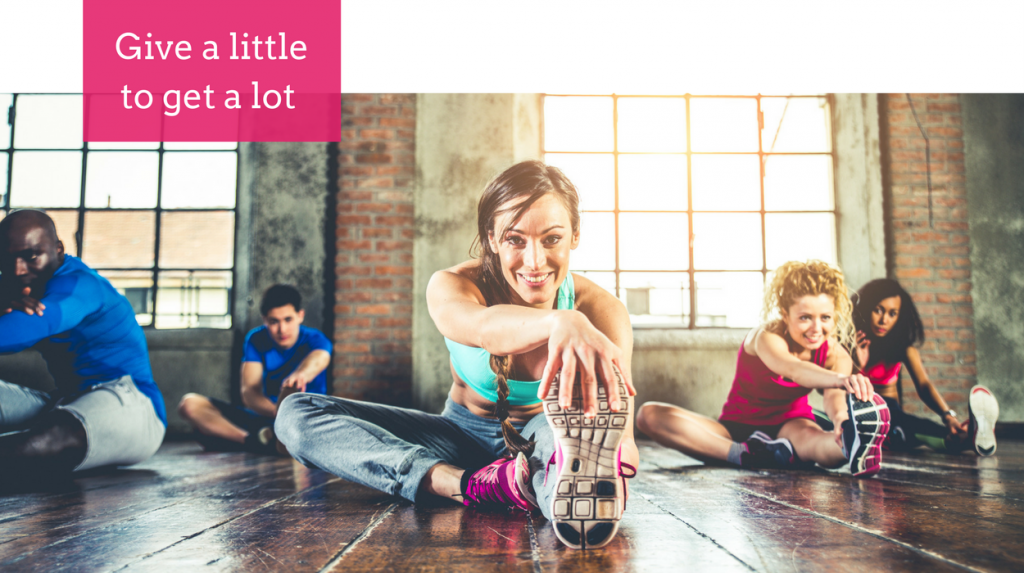 Make business more rewarding…for everyone.
If you want to encourage clients to schedule, share, and spend, give them incentives they can't turn down. See what customer loyalty can do for your wellness business.
Imagine being able to identify your most valuable customers and reward them with incentives that leave them even more loyal to your brand. This can create a business cycle that draws in new clientele and higher revenue streams with minimal effort on your part. It's possible through WellnessLiving software and our Achieve app! Learn how simple and beneficial it is to thank clients for letting you be a part of their lives.
First, Do You Need a Rewards Program?
Need is a harsh word. But we highly recommend it. Here's why:
61% of customers prefer to shop at a business with a rewards program.

55% of customers are more likely to refer their friends if they are rewarded.

74% of businesses that offer a rewards program see an increase in customer retention.

86% of businesses increase their revenue by adopting a rewards program.
Convinced? See how easy it is to set up a successful, automated rewards program that will keep your members coming back and increase revenue:
Set Up Your System
How do you want clients to earn points? Consider awarding points for booking appointments, writing reviews, sharing your information on social media platforms such as Facebook and Twitter, referring family and friends, or reaching specific milestones. The possibilities are endless and the more opportunities you give your clients to rack up points, the more likely they are to get in on the fun. (And, it's easy to select which actions you want clients to be rewarded for with our built-in Rewards Program.)
Watch the Points Add Up
Now that your system is set up, make sure all your clients know about your loyalty program. Mention it to every existing and new client and be sure to advertise it in newsletters, emails, or any other marketing medium you utilize. You can also easily shoot clients a text message letting them know it's time to start earning rewards with an automated SMS software like WellnessLiving's.
Watch clients earn points through the leaderboard function included with your software. When customers book a class, they can clearly see the leader at your studio as well as what actions they can take to earn more points. So while they're working to rack up points and beat the competition, you're booking more classes and getting more positive word of mouth online. And when they share their latest success on social media — like finally losing that last 10 pounds or hitting a PR on their squat — there's nothing more rewarding.
Bring on the Prizes
What can clients redeem with their points? Again, that's up to you. Consider membership discounts, free classes, gift cards, or purchased prizes like electronics or seasonal items. You can keep rewards specifically related to your business or think outside of the box. If you're having trouble thinking of rewards, don't be afraid to ask clients what they would love to save points towards.
Switch It Up
You'll have the freedom to change your loyalty program as needed. If you realize you've made it too easy or too difficult for clients to earn points, you can adjust point-earning requirements so that everyone can fairly participate. You can also switch up your rewards to keep clients motivated to earn.
You'll receive your own rewards for starting a loyalty program-more referrals, higher revenue, and improved retention rates.
Ready to start rewarding clients (and yourself!) with our easy to use rewards program? Request a free demo today and let's get those points flowing!