Sep 17 2021, 9:00 AM
How to Use Cognitive Biases to Impact Buyers' Decisions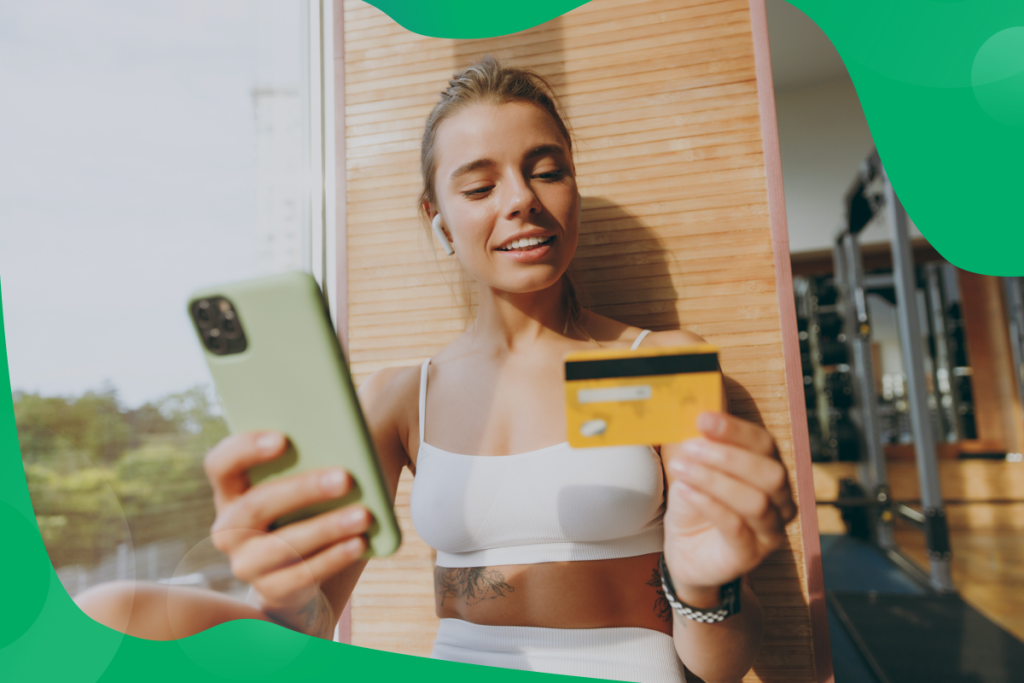 While most consumers like to believe they're the masters of their own destinies, the reality is a little murkier. Back in the 1970s, psychologists Amos Tversky and Daniel Kahneman published research arguing that our decision-making abilities are not as rational as we'd like to believe. Instead, humans are emotional and often impulsive creatures who frequently use mental shortcuts to reach certain judgments.
These shortcuts are known as cognitive biases. You can harness them to persuade buyers to invest in your products or services. If you're struggling to drive leads and conversions, you may be able to influence consumer behavior by incorporating psychological techniques in your marketing strategy.
In the following guide, we explore how to use cognitive biases to boost revenue and build a secure base of loyal customers for your fitness brand. If you feel a little uneasy about influencing consumer behavior in this way, remember that health and wellness are inherently tied up with psychology. Researchers have found strong links between physical fitness and sound mental health, and your persuasion skills could positively influence a customer's life!
1. Authority or confirmation bias
Confirmation bias refers to people's tendency to mimic the actions of influential leaders and authority figures. In the world of fitness, marketers can satisfy prospects' confirmation biases through influencer promotions or simple client reviews.
According to recent stats, 54.7% of consumers read four or more reviews before making purchasing decisions. To improve your chances of attracting new subscribers or clients, you may wish to promote and leverage positive reviews through your blog or social media accounts.
Another way to harness the power of authority bias is to set up a referral program. Over 90% of people trust referrals from people they know, so attractive referral deals will boost your brand's reputation and drive conversion rates.
2. Loss aversion (a.k.a FOMO)
We've all experienced fear of missing out (or FOMO), a powerful cognitive bias that tells us to avoid a loss. Around 60% of people claim to have made purchases due to FOMO, with most of these transactions taking place within 24 hours of the customer's exposure to the deal in question.
To capitalize on this cognitive bias, you should present customers with offers available for a limited time only. Promoting time-sensitive deals through social media or marketing emails will inject a sense of urgency in prospects. This urgency will drive purchases by customers who would otherwise have delayed or avoided handing over their money.
You may also wish to capture the power of FOMO to boost membership renewals. For example, you could send out push notifications, SMS messages, or emails containing limited renewal offers and reminders of how far clients have come on their fitness journey.
3. Post-purchase rationalization
It's human nature to question one's own decisions, particularly after committing to a new subscription service or gym membership. Reassuring customers that they have made the right decision will justify their purchase, eliminate any lingering doubts, and reduce your all-important churn rate.
Reassurances can take many forms, including regular communications about how clients are smashing their fitness goals or improving their lives by using your services. Even better, you could set up a rewards program to incentivize clients to remain loyal to your brand.
Around 83% of loyalty program subscribers claim that the promise of rewards boosts the probability that they will keep shopping with a particular brand. With this in mind, why not offer prizes, discounts, or free classes on a rolling basis or whenever a client has achieved a fitness milestone?
4. Anchoring bias
Anchoring bias is a phenomenon whereby people make judgments based on the first piece of information they receive about an object or subject. In the world of commerce, this means consumers are likely to make snap decisions about your brand based on the first relevant review, ad, social post, or article they come across.
According to the stats, marketers have seven seconds to make a good first impression with time-poor customers, so your branding needs to be eye-catching and compelling. This is where paid social ads come in. Rather than waiting for potential customers to stumble across a good review, influence their first impressions via stunning ads featuring snappy copy, trendy graphics, and unbeatable deals. If graphic design isn't your strong suit, there are plenty of platforms out there designed to help novices produce breathtaking visuals, such as Canva, Crello, and Visme.
5. The mere exposure effect
When people are exposed to brands repeatedly, they're more likely to have faith in their goods and services. This phenomenon is known as the mere exposure effect. From all the cognitive biases that impact a buyer's decision, it is one of the easiest to utilize. Here are a few techniques you could use to increase the number of eyes on your brand:
Paid social ads: Platforms such as Facebook have highly effective targeting tools that will help you reach receptive audiences.
Google ads: Again, Google comes with excellent targeting facilities, as well as remarketing options to help you nurture leads.
Lead capture forms: Incorporating lead capture forms in your marketing materials will boost leads. You can then spend time nurturing these leads with continued brand exposure.
6. The paradox of choice
Making decisions can be difficult at the best of times, particularly when there are heaps of choices available. Providing too many options to potential customers is likely to induce stress and may encourage them to abandon your brand altogether.
On the other hand, offering only one option presents customers with a binary decision: take it or leave it. In the absence of more choices, they may simply choose to leave it. So, what's the solution to this paradox of choice?
If you run a subscription fitness service, we recommend that you offer between three and five purchase options. With just a few options available, potential clients won't have to spend hours agonizing over which service to choose. At the same time, however, they will feel empowered to select an option that works for them. Remember to state the benefits of each option clearly, and feel free to add guidance to help customers make a decision.
7. The Zeigarnik effect
People are more likely to remember incomplete or paused tasks than those they have completed. This cognitive bias is used by a variety of subscription services to encourage users to engage with their products more often. Netflix, for example, consistently alerts viewers to the fact that they have left a bingeable series unfinished.
Fitness businesses can harness this cognitive bias through rewards programs and reminders. When a client has built up enough points to claim discounts or free classes, for example, you can start sending reminders about their unclaimed rewards. This will prompt them to engage with your services and reduce churn.
Put your knowledge to work with WellnessLiving
Now you've had your crash course in cognitive biases, it's time to embrace your inner psychologist and supercharge leads and conversions. If you're feeling a little daunted by the complex world of digital marketing, don't fret! WellnessLiving is by your side to make the process as stress-free as possible.
Our automated marketing suite allows users to send effective push notifications, email campaigns, SMS reminders, and more in record time. Our two-way SMS Message Center system also allows you to interact with clients in real-time, enhancing your customer service skills and ensuring clients remain loyal.
So, what are you waiting for? Get in touch with WellnessLiving today to book a free, no-commitment demo!