May 14 2021, 9:00 AM
Live Your Dream: Building Your Virtual Workshops and Teacher Training Revenue Streams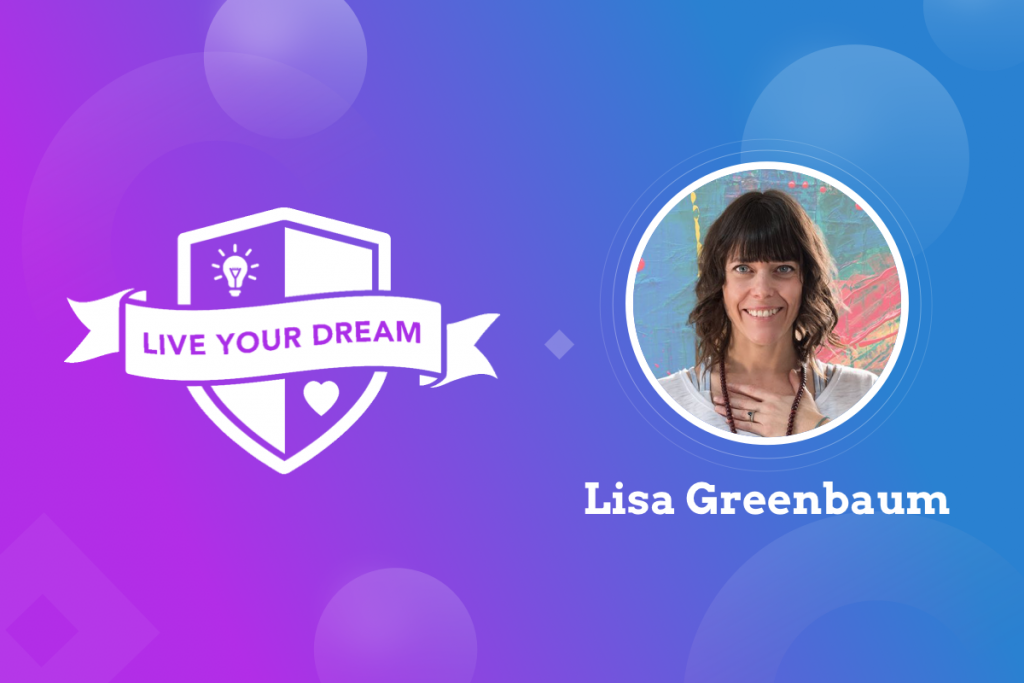 The pandemic has prompted us to seek innovative ways to build revenue for businesses to survive. Online workshops and programs help attract new clients and teachers, offer more value to your community, and lead to higher profits for your business.
Lisa Greenbaum knows a thing or two about virtual programs and workshops. Lisa, a E-RYT 500 and C-IAYT yoga therapist, is a yoga business and leadership coach extraordinaire who has been active in the yoga and fitness industry for 20 years. She is also the founder of Sangha Wellness Retreats and the director of Yoga Therapy for Rituals for Recovery.
Lisa says that, "Inside this 'new normal' we need to be innovative, creating new ways to continue to build our revenue streams, outside of the brick-and-mortar space." In fact, she was all set to launch her yoga retreat business when the pandemic hit. So, instead of running with that, she found herself shifting to an online model, which helped grow her business and put her passion for retreats to good use.
In this Live Your Dream webinar recap, Lisa fuels your creativity as a business owner or manager of a studio. She provides firsthand experience to help expand your offerings. As a result, you'll learn how to:
Identify your needs and purpose for creating your workshops and teacher trainings.
Monetize through strategic partnerships.
Maximize engagement and manage your time to reduce your personal workload.
Build your brand to its full potential.
It's time to take your workshops, programs, and teacher trainings to the next level. Let's get started as Lisa leads us through her formula for creating a thriving business in today's climate.
1. Identifying your needs and purpose
According to Lisa, identifying your needs is a crucial part of the process of learning how to spend your money wisely. She recommends that you look at the following elements to get your business on track.
The content
What are you creating, who is it for, and why is there a need for it in the marketplace? It's important to get a clear picture so you know where you're going.
Your needs
What are you hoping to accomplish by creating this content? Is it:
Increased revenue/cash flow?
A need to hire?
The desire to upskill your staff to meet industry demand?
Meeting the demand from your clients to offer more?
Simply that you are bored and need a new project?
Marketing
Who are you marketing to? Who will fill this need? This could include current clients, new clients, your current team, or new hires. Lisa notes that, "The new clients and team members are where you stand to make the most revenue, so commit the necessary time and money to see the biggest payoff."
The why
Why are they going to register for your program? Here are a few of the possibilities:
Current clients are committed to you and your business (this one cannot be relied on, especially these days).
Your product is so original that there's nothing else out there (maybe you've designed something unique to your brand or based around another one of your programs).
You use branded systems to train your team, making your training unique.
Next steps, identifying your niche and recording your offerings
Now more than ever, identifying your niche is the way to set yourself apart. Lisa explains, "It's common for business owners to think 'everybody is already doing this'—but there's room for everybody in the virtual world, you just need to find your place!"
She also emphasizes that recording is crucial. She started doing virtual retreats monthly and putting them out there, but she also recorded them. This means that she can sell them, growing her library of content.
Worried about how you'll build your library? Don't sweat it—start at the beginning, record what you're offering, save it, and your library will grow. The best part is you can make money while you're sleeping with something that you've already created.
WellnessLiving makes this so easy. With our Zoom integration, you can livestream and record your workshops and teacher training content, giving you a new revenue stream. You can then invite them to join and send automatic reminders to all registrants. Next, you can upload and store your recorded content onto FitVID on Demand, where it can be conveniently viewed by your community.
Get your community involved! So many of us are at home, feeling isolated, and looking for help to learn and improve. Ask them what they want! How long should it be? What content are they looking for? What format works best for them? Get the info straight from the source—talk to them, engage them, and create something that's custom for their needs.
Lisa mentions an important point here: "There may be additional insurance required to teach virtually, so don't forget to go through the proper steps to make your business a viable one."
2. How will you make this happen? Monetize your partnerships
Lisa answers this question by saying, "Monetize partnerships to build and expand beyond your current network. Start thinking about who you can align with."
One of the greatest advantages that the virtual space gives you is unlimited access. Your partnerships aren't limited anymore to the people in your strip mall. A virtual business allows you to make global partnerships to help grow your business.
How can you use partnerships to build your business? You can:
Use experts on a specific topic to fill in the gaps (i.e., a nutritionist);
Create affiliate programs for professionals in similar fields (i.e., massage therapists).
Hire popular/influencer guest teachers to attract attention and reach their audience.
Provide brick-and-mortar space for online businesses where could you rent it out so people can film.
Offer online services for brick-and-mortar businesses (i.e., a program for chiropractors to add value for their clients).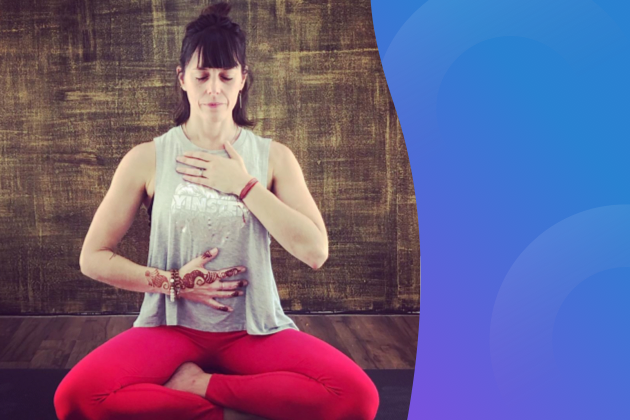 Where do you find these partners?
Lisa suggests leveraging your personal network. Are you using a chiropractor, physical therapist, or naturopath already? Most of us in the fitness space know several of these types of professionals, so it's time to turn these relationships into partnerships. You can even start with an affiliate program where you offer a 10% commission for each referral (and they reciprocate), so you can build both businesses at the same time.
As a secondary source, tap into your personal network. Do you have college friends or social media acquaintances who would align with your business and can add value? This type of referral program is a win-win.
We know that the best marketing tool is word-of-mouth referrals from family and friends, and asking for those can be tricky. However, when you provide an excellent experience, they will talk about you. It's a way for people to avoid doing the research, and it gives the business credibility.
Setting your virtual business up for success
Lisa offers a word to the wise: "This is a competitive market. So how do you do it right?"
Be professional. Your clients are researching their best options, so you owe them the same courtesy. When you offer virtual services, set up your space the way you need and ask yourself these questions:
Would things like a ring light and phone stand or tripod help your presentation?
Test your audio. Do you need a lapel mic to improve clarity?
Could a quick coat of paint and some rearranging of furniture improve the look and feel of your video?
Invest time in building your business acumen. Lisa advises joining webinars, reading books, joining associations, asking questions, and finding a mentor. "Don't just work in your business, work on your business."
Practice makes perfect
It's important to remember you're not alone, so get the support you need to be successful!
Camera shy? Like most things, you'll get more comfortable with practice. Start slowly, maybe with your friends and family until it gets easier. Remember that your clients want to see and connect with you—they never cared if you had makeup on in-studio and they still don't. It's the connection that counts, so get started.
Lisa admits that even she was skeptical about the possibility of going virtual pre-COVID, telling herself that she needed that in-person connection to reach her community. But, as the world continues to change, she has loved connecting with people near and far in the virtual realm.
3. Maximize engagement with your return on investment
How do you maximize engagement and manage your time? Lisa says it's all about return on investment (ROI), lamenting that we often think of ROI in just a financial context, but that's not all there is to it. It's time to return to the what, who, and why of your business.
Can you build this while you're still doing your regular work? Will your sleep suffer? Do you need that extra time with your family these days? Are you feeling burnt out? Look at all these factors to keep yourself healthy and well as you go through this process so you come through on the other side. It's all about reducing your workload while maximizing client engagement.
Lisa lets us in on her trade secret: "Not every great idea happens on the first round. Put something out there, gauge interest, and if there's not enough traction, move onto something else. Something will resonate." She also recommends that for maximum effect, you need to repeat the programs. Not everyone can do it the first time, and as more people join your community, this increases your opportunity to get your workshops, programs, and teacher trainings noticed.
Work on patience and avoid the pitfalls:
If you build it, they may not come. Keep going anyway!
If you spend all your time building it and not marketing it, no one will know to come. The same is true for the reverse: if you don't put in the time to build it, they won't come back.
Know your numbers. Go back to your profit and loss, look at expenses (include time), and come up with the formula that will generate revenue.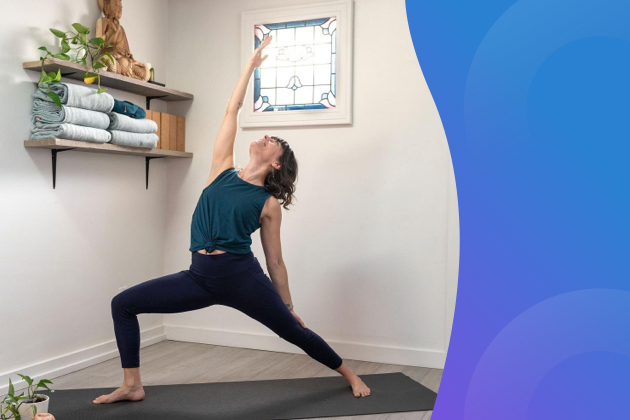 4. Build and believe in your brand
"You know you're offering something valuable, lead with that! Lead with your heart." Lisa quotes a stat from the summer, stating that, "It's only about 20% of the population that holds a membership to a fitness center, so there's a ton of opportunity to grow. Maybe some of that 80% were too intimidated to come into that brick-and-mortar space—we're not just continuing to go after that 20%, but let's get after the rest, who need workshops and programs a lot right now."
Add revenue to live your dream
Believe it or not, some real good has come out of the pandemic. Look at it as an opportunity to shift your mindset and look at virtual workshops, programs, and teacher trainings as a chance to grow your business and build your profits. Technology and society are evolving faster than our businesses can adapt! This is your wake-up call. Fitness businesses that have that digital piece will end up on top. Take the steps you need to add online workshops, programs, and teacher trainings to your offerings so you can continue to grow your business.
With features like Zoom integration and FitVID on Demand, WellnessLiving has the tools to get your business online, automate your marketing, and build your library of on-demand video content. Book a free, no-commitment demo today to learn how WellnessLiving can help grow your business.