Sep 22 2021, 9:00 AM
Starting a Fitness Business: Main Challenges and How to Solve Them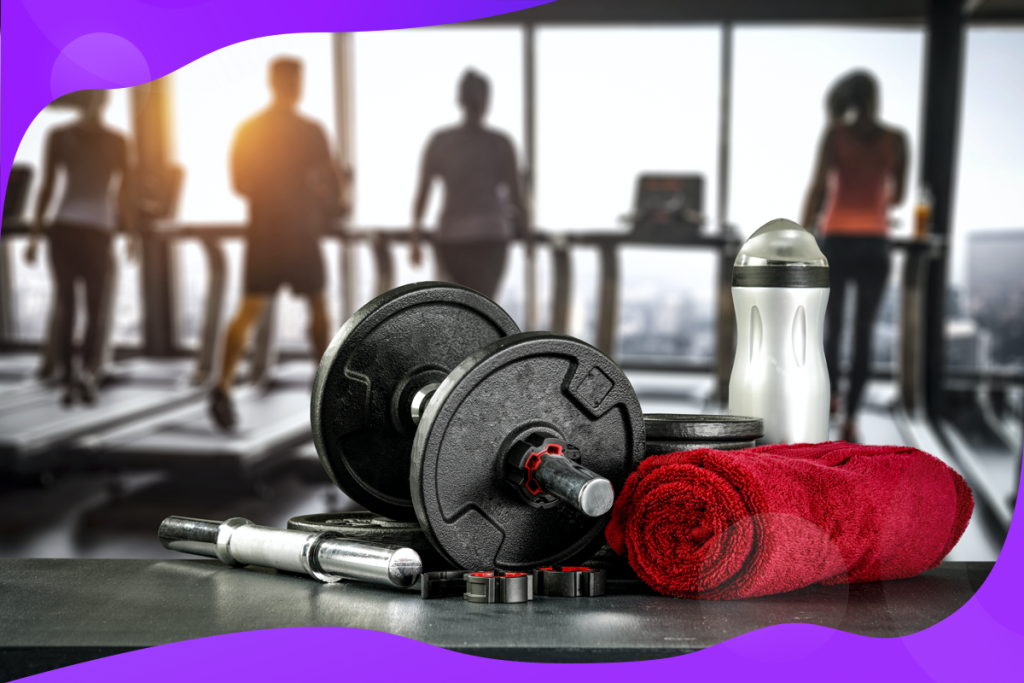 Are you thinking about starting a fitness business? Congratulations! Working in the health and fitness industry is highly rewarding, allowing you to positively transform customers' lives and help them attain their fitness goals. With the global fitness market predicted to rake in $33.25 billion in 2021, there's never been a better time to realize your dream of becoming a fitness business owner.
However, don't expect the process to be a walk in the park. As any successful business owner will attest, you're almost certain to come across your fair share of challenges along the way. On top of willpower and determination, you will need a few handy tricks up your sleeve if you want to maintain a loyal customer base and robust revenue stream.
Fortunately, we've put together a list of the main challenges you'll probably encounter when starting up a fitness business (along with some killer solutions!). Armed with this invaluable knowledge, you'll be able to generate a robust and enduring business plan.
Challenge #1: Restrictive budgets and high startup costs
There's no way around it—you'll need at least a few thousand dollars to get your business off the ground. Starting costs can vary widely, but business analysts have determined the average cost of starting a fitness business to be between $10,000 and $50,000. When writing up your business plan, you'll need to include at least the following expenses:
Facility rental or purchase costs
Staff wages
Insurance
Gym equipment
Marketing materials
Licenses and permits
Legal fees
Gym management software
Electricity and gas bills
You may also wish to spend money on redecorating your fitness studio to suit your brand or installing new facilities such as a swimming pool or shower cubicles. Don't get overexcited and splash too much cash, however. First, you will need to pay the relevant insurance and licensing fees to avoid legal issues. It is also worth noting that smart business owners usually keep a pool of emergency savings to help them weather unexpected setbacks.
If you're tight on money, there are plenty of ways you can reduce your overheads and boost profits. You could, for example, reconsider the location of your business if facility rental costs are astronomical. While you may feel a bit apprehensive about moving to a cheaper area, it's important to remember that gym memberships are in demand across the country. Everyone needs to exercise, especially since obesity increases the risk of dying from COVID-19!
Did you know that the virtual fitness sector is set to hit $59.23 billion by 2027? With the pandemic forcing the fitness industry to go online in 2020, digital fitness isn't going anywhere. You could consider starting a completely virtual business to avoid commercial property costs, while also safeguarding your revenue against potential future lockdowns or dips in in-person client visits.
Challenge #2: Finding the right business model
Like the sound of digital fitness services but unwilling to go fully online? Perhaps you're hoping to liberate your customers from traditional gym memberships? We've got good news for you—there are plenty of business models from which to choose, including:
Traditional membership for in-person services
Digital subscription services
Group fitness classes
Pay As You Go
Hybrid memberships
Hybrid memberships are becoming increasingly popular, partly thanks to the ways in which the COVID-19 pandemic has altered people's workout habits. If you want to satisfy consumers' desire for convenience, why not offer them a combination of online and in-person services?
A hybrid solution will help protect your revenue stream if you have to halt in-person services for any reason. What's more, 90% of Americans say they will continue home workouts for the foreseeable future, so hybrid services will help drive engagement and boost retention rates.
Challenge #3: Finding the right staff
Your staff members will represent the bedrock of your business. Your customer representatives should help sell memberships and solve issues in a friendly way, while your instructors should be experienced professionals who never fail to motivate members. It is also worth noting that demand for personal trainers in the U.S. rose by 2.2% in 2021, meaning you could profit from hiring skilled fitness professionals willing to offer one-to-one training sessions.
So, what attributes should you look for before hiring new team members? For customer service staff, we recommend testing them on their ability to interact with customers and their sales skills. For trainers and instructors, look for the right qualifications and positive testimonials from previous clients. It is also a good idea to hire people who have experience in delivering both online and in-person classes, particularly if you're adopting a hybrid business model.
Challenge #4: Attracting the right members
All successful entrepreneurs start with an ideal client in mind. Are you hoping to attract hardcore bodybuilders, older fitness rookies, stylish young people, or a mixture of demographics? Whatever your target audience, it is vital that you adapt your services and marketing materials around their needs and desires. The best way to do this is by creating a client avatar (also known as a customer persona).
When creating your avatar, consider the following questions:
How old are they? Do they have physical limitations?
What are their primary fitness goals?
Where do they work? Are they likely to work out at particular times of the day?
Are they more likely to use digital or in-person services?
How can your business deliver excellent services that improve their quality of life?
Challenge #5: Marketing your fitness business
So, you've come up with a business model and have the perfect client(s) in mind—great work! But here comes the tricky part: marketing your services. Employing a comprehensive marketing strategy could drive astounding results, and it is fundamental to business growth. Did you know, for example, that email marketing has an average return on investment (ROI) of 4,400%? Meanwhile, 78% of salespeople who use social media outperform their peers, and companies with blogs enjoy 55% more web traffic.
If you're new to the world of marketing and feel a little daunted, don't stress! Even a basic digital strategy could supercharge your subscription rates and drive those all-important profits. Fortunately, WellnessLiving has published plenty of helpful blogs about different aspects of contemporary marketing, including:
Challenge #6: Keeping clients engaged
The hard work isn't over once clients are through the door—you need to keep them engaged and enthusiastic about your brand. About 73% of people who set fitness goals in January give them up, so keeping gymgoers motivated is vital if you want to maintain high membership rates. The good news is that there are several ways to go about this, including:
Sending automated motivational messages.
Sending reminders before fitness classes.
Congratulating members when they hit fitness milestones.
Sending renewal reminders before subscriptions run out.
Setting up a rewards program with prizes such as free classes, discounted memberships, or branded gifts.
Take the stress out of entrepreneurship with WellnessLiving
If starting a fitness business sounds a bit scary, WellnessLiving is here to hold your hand through this exciting stage of your life. Our automated marketing suite is perfect for new fitness business owners, containing a host of amazing tools designed to attract and retain clients. From text and email marketing features to online booking and payment tools, we've got everything you need to set up a killer fitness business.
If you want to find out more and try WellnessLiving for yourself, why not book a free, no-commitment demo today?