Posted on: 11 Jan, 2018
Categories: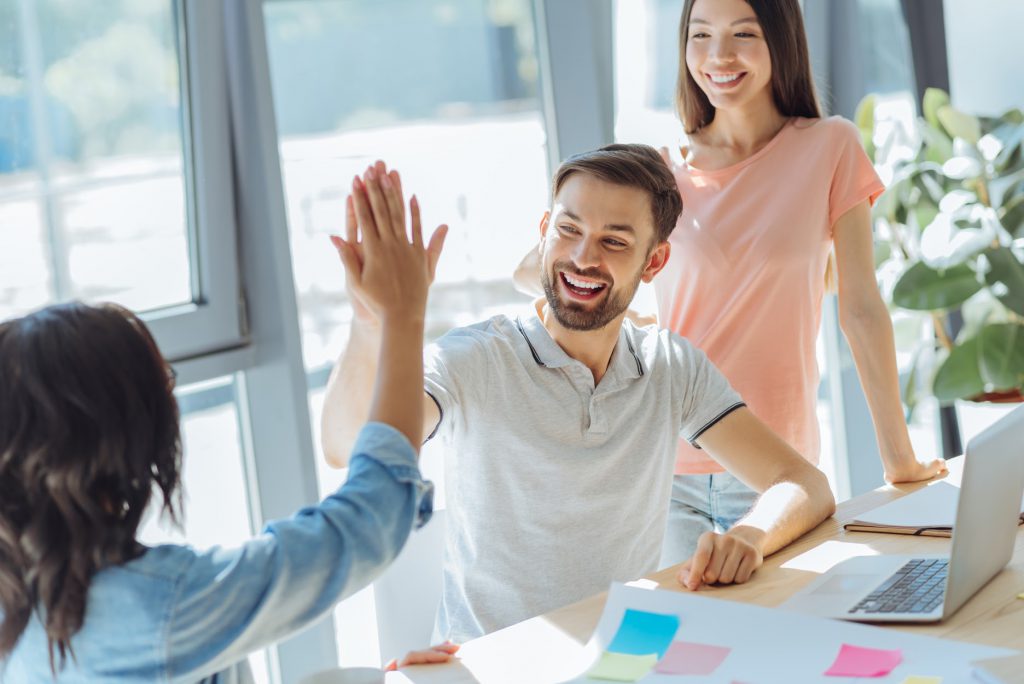 Everyone loves being rewarded — especially when they're rewarded for things they already love doing like working out, getting a spa treatment or shopping. In fact, the average American household is enrolled in 29 rewards programs. But, they only actively participate in around 12.
Getting people to utilize your rewards program (and ultimately drive more revenue for your business) means making your program engaging. People want to use loyalty programs that keep them coming back and offer them something useful.
And one easy, fun way to get more clients engaged is to run a loyalty program challenge! With WellnessLiving, a loyalty-based rewards program is already built into your subscription. That allows you to set a goal, spark some friendly competition, and get clients more engaged than ever. Here's how to do it:
#1: Set a goal
Before choosing a prize or making the rules, decide first what your goal is. Do you want to increase your monthly client retention? Do you want to increase sales for a specific service? Knowing what outcome you want to see will help you to design the most successful contest, and also allow you to say definitively if the contest worked.
#2: Make it convenient to participate
What's a contest worth if no one wants to compete? Make sure your rewards program is easy to sign up for and participate in. While punch cards and internal spreadsheets may sound easy for you, that doesn't allow clients to check their points on a regular basis and keep your program top of mind.
Bring your loyalty program to mobile! (With WellnessLiving, your rewards program can be set up directly in your Achieve client app.) Invest in an app-based rewards program for your business. People nearly always have their phones on them, so they won't miss out on any points and can stay updated on where they stand for the competition.
#3: Set actions to earn points
How are people going to earn points in this competition? If you've already set up a loyalty program, you can use the point system you've decided there. If not, you'll have to decide what client actions can earn points. This can be something as simple as rewarding people for renewing their membership or purchasing a service, but you can also incentivize other actions that benefit your business — like leaving a review or spreading the word about your business on social media.
You can also add more incentive to certain classes or services by offering more points during the contest period. For example, if you are trying to drive more business to your massage services, offer double the reward points on massages during the contest time frame.
#4: Choose something worth winning
If you want to get people excited about competing for a prize, you have to offer something worth winning. The better the prize, the higher the incentive to compete. The prize you offer could be in line with your overall goal for the contest. For example, if you want to increase retention, offer a free week of membership to the winner. Or, the prize can be something unique and exciting, like a gift card from one of your local partners.
You'll also have to decide how people win it. The easiest ways to do this are total number of points within a set time period or first person to a set number of points. For the first, you offer a prize to whoever accumulates the most points within a certain number of days, weeks, or months. And for the second, you offer a prize to the first person to hit a certain number of points period. Just don't set that bar too high or people will lose interest before the contest is complete.
#5: Spark some competition
Once you've set the rules and prizes for your contest, you have to get people pumped up! Let people know where they stand by displaying a points leaderboard on your business's app. That way, clients can watch their total points climb as they begin to move up the ladder towards that number one spot.
#6: Promote, promote, promote
Before and during your challenge, be sure to get the word out. Add details about the challenge to class announcements, post flyers around your business, and send an email blast to your list of clients letting them know about the challenge. You can even spotlight current leaders across your social media pages or in your business. If you're excited about the contest, your members will be too.
#7: Measure success
Once the contest is over, you not only have to announce the winner(s), but you also have to decide if the contest was successful. You can do this by analyzing revenue source during the contest period, or by looking at client retention or purchase history between clients who competed and those who didn't. Contests can be a lot of fun for your members, but it's most important to figure out what kind of contest is going to get you closer to your goals as a business owner.
Let's backtrack for a minute here. Before you can follow each of these steps, there's one thing you're going to need: rewards program software. If you're already a WellnessLiving customer, congratulations! Rewards programs are part of your regular subscription. But if you're working with a different business management software, you could be paying excessive extra fees to run a loyalty program.
Not already a WellnessLiving customer? Book your demo today, and we can show you how easy it is to run a loyalty program challenge of your own through our software.