Feb 05 2021, 9:00 AM
How to Craft, Market, and Deliver Your Virtual Services with WellnessLiving
Virtual is here to stay, and you need to upgrade your business with a sustainable, long-term plan. If 2020 has taught us anything, it's that we need to be ready for whatever comes our way.
WellnessLiving is excited to host training webinars for our customers to offer tools for fitness businesses to succeed. Our experts, like Jackie Walters, Senior Product Specialist and Business Strategist, excel at listening, adapting, and simplifying the transition to virtual services.
Join Jackie as she teaches you the best strategy and promotion tools to take your online business to the next level! In this exclusive training webinar recap, you will learn how to:
Craft separate packages for virtual, in-studio, and hybrid memberships to attract your ideal clients.
Market with all the right tools like lead capture widgets and automated emails.
Better serve customers with easy-to-use online features like WellnessLiving's Zoom integration and FitVID on Demand.
Here you will discover how to add value to your memberships as you deliver a better virtual experience to your community.
Setting up your services with virtual tools
In the last few months, many of our clients have realized that they need to focus on additional revenue streams they've never needed before. When COVID-19 hit, companies were forced to broaden their offerings, using the tools from WellnessLiving to deliver their virtual services.
In March, WellnessLiving set to work on building the features our clients needed to pivot their business models and stay afloat. Here are our newest offerings in that realm:
Zoom integration: Saving you a ton of time and work, this feature allows simple online booking, payment, and attendance tracking and you can automatically send links for clients to join your virtual classes—all without needing a third-party provider. Want to host classes simultaneously? All you need to do is link your Zoom Pro account with WellnessLiving, and you're ready to go!
FitVID on Demand: This video-hosting platform gives business owners an easy way to organize their content and boost their on-demand clientele. You can create a subscription service for your members so they work according to their schedule. It's a great way to up your perceived value!
Just how easy is it to set up your FitVID on Demand membership? Jackie shows us by accessing Classes and Events in the software. She chooses billing every month on auto-renew, and 'no access' in the Advanced Settings (so they can only access your on-demand content). Create a new client type (i.e., on demand) so they automatically become that type of client. In your FitVID categories, you allow them to access your content, so they can view your workouts when it works best for them.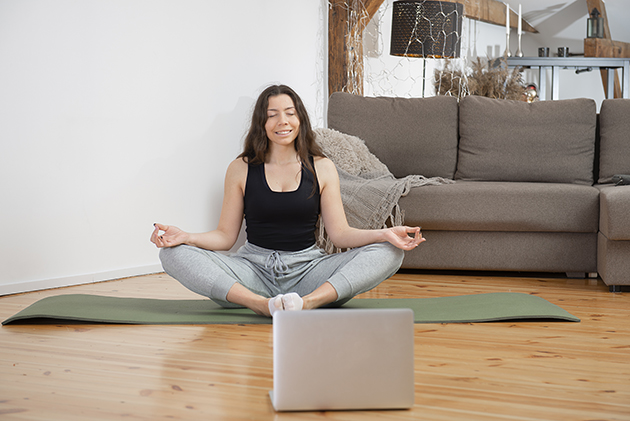 Craft: How do you craft a winning offer?
Jackie says that, "the best way to position your new virtual services is to align them with your in-person visits." How can you accomplish this? Create separate packages for in-person, virtual streaming, and on-demand videos through your software.
Jackie suggests that you use your Achieve Client App to structure your packages so they complement each other: offer in-person, virtual, on-demand, and a "VIP" package where clients can access all those services in one membership. "This is the key to that recurring revenue. It's a great thing for your clients too, since they have peace of mind that they'll remain consistent with their fitness during these uncertain times."
Jackie takes us through the WellnessLiving software, starting with the Purchase Options section. WellnessLiving offers three products you can set up:
Session passes: Create in-studio drop-in and pass packages, and those same packages with a virtual option. Skip the unlimited option these days. When clients realize that they're paying for an unlimited membership but are restricted by the new protocols, your perceived value will go down.
Memberships and packages: Keep it simple. If there are too many options, you may discourage prospective clients or overwhelm them. Think about setting up two versions of your memberships: a higher-priced, no-commitment option and a reduced price for people committing to auto-renew for at least six months. Using the example including five in-studio visits, 15 virtual visits and unlimited on-demand access, creating a VIP membership is super simple.
When the package is purchased, clients automatically become VIP members. You can create client types in Advanced Settings and customize features from an easily navigated dropdown menu, including adding a discount. It's as simple as that!
Market: How to market your packages
Once you've created your products, marketing is the next step. Make the most of WellnessLiving's built-in tools like the lead capture widget and automated email. In the Purchase Options section of your software, create products like introductory offers. Starting new prospects off with something free will encourage them to give you a try. With WellnessLiving's system, a free service automatically goes onto the client's account if they've signed up through the lead capture widget, so you start gaining valuable data about your client right from the start.
The lead capture widget is also customizable. You can design it as a simple 'sign up' button or include a call to action. With customizable fields, you decide what information you collect, which fields are mandatory, and you can even create your own custom fields to start reporting right away and target your marketing.
Jackie shows us how easy it is to set that up by accessing the widget in the software. It's a simple 3-step process:
Structure: Start by choosing the fields you want clients to fill out. Jackie recommends keeping it as simple as possible for the customer, asking them only the info you need so they don't get bogged down or bored. "If that happens, they move on," she assures us.
Design: Here's where you keep your brand consistent, choosing a design that includes your fonts and colors.
Embed code: A code is automatically generated for you at this stage, so you just copy and paste that code onto your website to start getting new leads.
Email drip campaign
Next, Jackie recommends a lead drip campaign, to initiate regular contact with your new clients. To do that, you need to access the automated marketing section, and choose the lead capture form. Setting up these email templates means you'll be able to email each customer who clicks your link. An account is automatically created in WellnessLiving and you are notified when you receive a new lead from the website. Then, you decide how soon they receive that first email.
You will then create a follow-up email three days after the initial email, reminding them to come in and give you a try. Finally, schedule in a reminder with the number of days they have left on their pass, so they don't miss out on any opportunities to come in.
"This is when you start to add in those personal touches like a phone call or custom email with your automated marketing to start building that relationship." And don't forget to include a call to action to get more people committing to your business.
Jackie recommends a campaign like, '21 days for $21'. Sending it out before their intro offer ends and positioning it as a special one-time offer for new clients only. This has an exclusive appeal, as well as is being time-sensitive, so it will motivate them to join. The campaign can be accessed through the store widget with a direct buy link—it's as simple as copying the automatically generated code into the button and it gets added to their cart as soon as they click on it.
Want to lead people to committing to a membership? Jackie suggests a purchase campaign. Once they've signed up, they will receive an email that thanks them for their purchase, offering them a link to an easy-buy VIP membership, converted automatically at a discounted price. Just how easy is it to set up? Take your VIP auto-renew membership, give it a special rate and be clear in communicating that this rate will only be offered this one time. It makes growing your memberships easy for you and easy for clients when they don't have to lift a finger.
Jackie stresses the importance of sending regular reminders (easily and automatically), so they don't miss out on important offers and they aren't surprised when they get billed.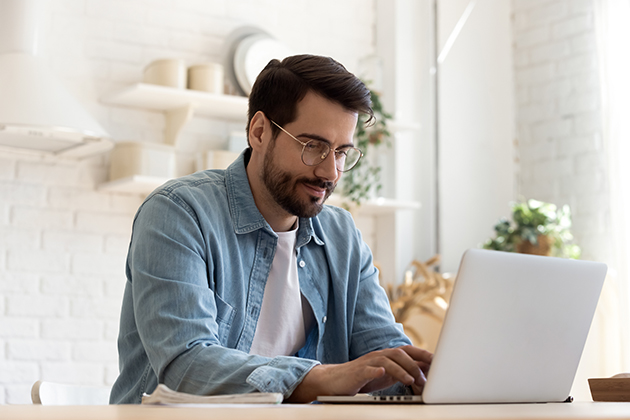 Building loyalty with a rewards program
She also touches on how a rewards program helps build loyalty! "Everyone loves points, so it's a great way to build your business." The rewards system is simple to set up and from the day they get started, your clients can start earning their points.
What's in it for you? Think about all the ways you can earn revenue. Have you been offering free classes for people to try out a new instructors? Rather than giving them away for free, give clients point for attending, so you're not losing out on the revenue from that class. All you need to do is attach points to specific items (i.e. class of the week), assign the number of points earned, and you choose it all from simple drop-down options. Pro tip: Do not assign points for drop-ins, you want to encourage them to keep visiting!
Delivering your services
Virtual services are new to everyone, so do your best to get it right. There's a learning curve for you and for your clients, so Jackie offers a simple tip to simplify things:
Ensure your clients have everything they need to join. Our Zoom integration makes the process as easy as possible, by allowing access with just a few clicks. Send out a link to the class more than 12 hours ahead of time so they can join and have instructors send out links (with an automatic email) 20 minutes before the class, so nobody misses out. With manual emails, Zoom only allows you access 15 minutes before the class, so you skip that step of reaching out ahead of time. The beauty of our auto reminders and notifications makes sure that no one misses a class.
An email sets expectations and provides all the details they need to successfully participate in that class. For you, it's as easy as accessing the attendance list, highlighting all attendees, clicking email, choosing your template, and sending it out.
The attendance list tool also allows you to include that personal touch. By accessing your attendance in the Elevate Staff App, your team can encourage attendees to sign in early for virtual chatting, to unmute themselves, and to build that sense of community you get in-person. Connection is the key and you can foster that even when you're interacting online.
What is our White Label App?
Jackie says "it's probably the most valuable app business owners can have." It's the best way to scale your business quickly. Here's why:
Because a lot of us are hosting outdoor classes (due to limited capacity rules) it's important to recognize that as marketing opportunity. Think of it this way: you're hosting an awesome class and people walking by don't want to disturb you but they want to find out how they can join. Jackie recommends signage with your logo, website and a QR code, leading to your White Label App, so people can quickly scan and download your app. This creates a client profile, so they can start booking classes right away.
It's tools like these that get you growing your business in every possible way. Use your app to send push notifications as a next step so they get busy booking. Want to share access with a bigger crowd? Post that link on your Facebook page to get even more attention and fill those classes.
It's time to lock-down proof your business
What if you get locked down again? You need to be ready. The whole idea of crafting packages and marketing them expertly is to be able to count on regular revenue in the event of another lockdown.
Here's how:
Avoid mass cancellations by easily transitioning your packages to all virtual and on-demand options (Making it easy for people to switch to a membership that will survive through another lockdown.)
Train your clients to love virtual classes and services (especially for clients who joined with virtual services, value is key).
Create custom newsletters and push notifications to stay in contact with clients (include motivational quotes, health tips, and reminders to join you).
Use powerful messaging (stay positive, get personal, stress the importance of mental, and physical health).
At the end of the day, you need to offer great service and have access to the tools to better serve your customers. With WellnessLiving features like a Zoom integration and FitVID on Demand, along with automated marketing and apps, you'll make virtual services a no-brainer.
Learn all the ways WellnessLiving can help your business. Book a free, no-commitment demo today.