May 07 2021, 9:00 AM
Marketing Trends 2021: How to Market Your Online Fitness Business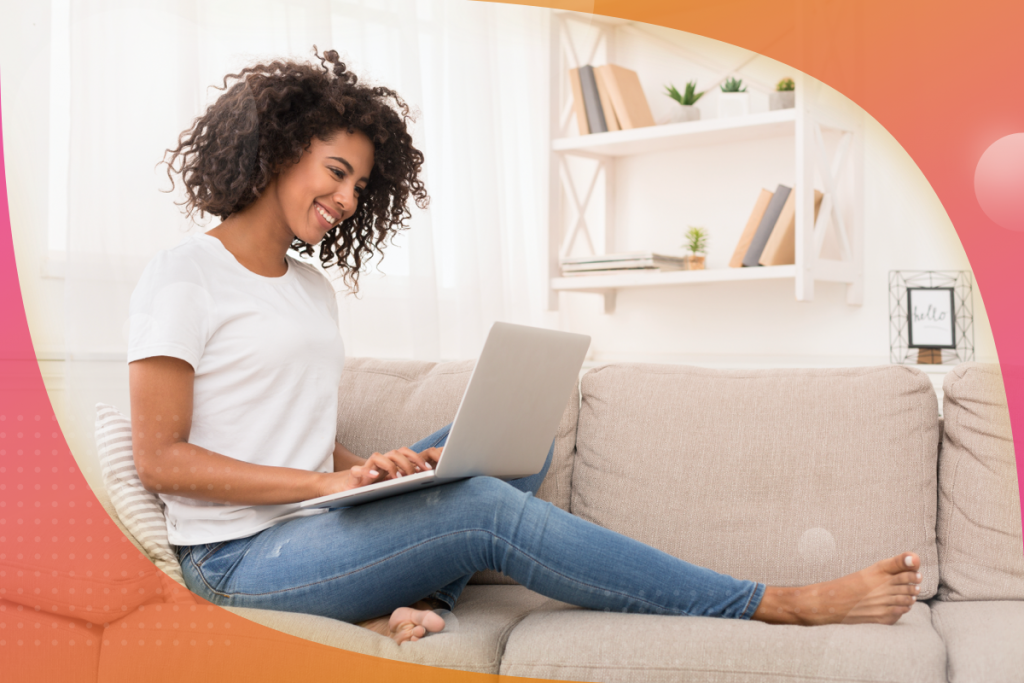 Almost overnight, fitness businesses adapted to the pandemic. In 2019, 7% of gym goers had tried livestream classes and 17% were working out with on-demand videos. Fast forward to 2020 and 75% of people are livestreaming their workouts and 70% are working out with pre-recorded videos.
Your business has pivoted online, so you must direct attention to your online fitness business. Why not do marketing your video streaming with video? According to Wyzowl's annual State of Video Marketing survey, 91% of marketers feel the pandemic has made video more important for their brand.
In 2021, businesses are finding new ways to bring video to their marketing, while encouraging online connections to increase engagement and attract more clients. Here we'll break down five strategies to learn how to market your online fitness business, setting you up for success in 2021 and beyond.
1. Engage through various channels
The key to marketing your fitness business online is creating the same engagement remotely that you had in-studio. With studies showing that 73% of people are not participating in activities outside their homes right now, getting attention and building connections is how your business will stay relevant.
Focusing on customer engagement is worth your while. In fact, research shows that 86% of buyers will pay more for a better experience. A Gallup poll also shows that companies who focus on engagement see higher revenues from 29% to 50%.
Need help with how to market your online fitness business to boost engagement? Here are a few ideas to start you off.
Chatbots: Give website visitors excellent service, instantly. Stats show that 40% of consumers say that as long as they get the help they need, they don't care whether it's from a human or a robot. Chatbots save up to 30% of customer support costs, speeding up solutions by 80%, so it's a great way to engage and serve your customers.
Social media: Market your online fitness business by getting social. Share customer content, start conversations, and post reviews to get people excited to try your business.
Automated marketing: Save time and money using email, SMS, and push notifications to reach your community with targeted messaging. Research shows that automation increases leads and conversions, while lowering your marketing costs by about 12.2%.
Blog: Show them why they need you with relevant, informative, and interesting blog content. Encourage questions and comments to get the conversation flowing and share links through all your channels so they never miss a chance to engage with your business.
2. Market your virtual memberships
The secret to marketing your fitness business online is selling your uniqueness. Competition is tougher than ever before in the virtual fitness space, so how do you get attention for your business? Marketing your virtual memberships is about selling an experience that clients won't get anywhere else. With livestreaming and on-demand, they can enjoy the experience they love in-studio without leaving their homes.
Livestream classes: Keep that connection with real-time livestreaming. Deliver a quality product with a reliable internet connection, great Zoom platform, quiet and uncluttered room, and solid production tools (lights, camera, and editing tools). When they've got the best, they won't want to go anywhere else.
Pre-recorded videos: From the warmup to the cool down, on-demand videos let clients work out with their favorite instructors on their time. Organize your content based on levels, types or class length for a more user-friendly experience.
3. Take advantage your video marketing
Between remote work and entertainment, mobile use is up. What are we watching? According to studies, 49% of us watch more than five videos per day. The Wyzowl survey says that 69% of people that currently don't use video marketing plan to start in 2021. Here are some ways to use video marketing to get your online fitness business front and center:
Attract new members with bite-sized clips of livestream or on-demand video content on social media and on your website to leave them wanting for more.
Grow your brand and your audience with content that complements your classes. From health tips to promoting the benefits of your online content, interesting videos will keep members engaged.
Add value with free instructional videos. Think warmups or stretching, sample workouts, or even a look at different yoga options. Show your diversity and pique their interest with some samples of your best work.
Today, it's easier than ever to create your own short videos, with affordable tools like Canva and other video editing services. You can set up promo videos for social media and your website with custom templates.
4. Target your former clients
Canceled memberships are a reality, and now's a great time to win back those lost clients. Studies show that 50% of new gym members quit within the first six months. Start with some detective work: why did they leave in the first place? Research shows that 68% of people who canceled their membership due to the pandemic report feeling more stress now that they did at the start of the year.
There's a good chance they want to come back, so create a strategy to target former clients. If COVID was a factor, your online fitness business is the perfect way to get them back with content they can commit to at home. Create a compelling win-back campaign with automated marketing that targets former clients based on their past purchases at your business.
5. Don't forget to market to hybrid/in-studio clients
When things open up, people will need you more than ever. Even though 9 out of 10 gym-goers plan to return to their gyms, 85% of people said they're enjoying the convenience and accessibility that home workout brings. Hybrid memberships give clients the best of both worlds.
Make hybrid members a major part of your marketing plan. While upping your online fitness game and addressing those needs, don't forget to reach out to gym-goers with info like:
Business hours.
Welcome back messages and pics of smiling faces.
Social distancing rules, safety procedures, and how to sanitize, so they know what to expect.
It's important that everyone sees the value so whether it's in-person, from afar or both, they're getting the info and service they know and love.
Adjust your online marketing and thrive
Shift your marketing like you shifted your business and get your online fitness growing. The more seamless an experience you can offer, the more you stand out, and the more your revenues will rise.
Get the tools you need to get the job done right. WellnessLiving's fitness studio software will help get your online fitness business to the next level. Stream your content easily with Zoom integration, as clients can join classes with a single click. FitVID on Demand is also a one-stop for video content. Easily upload, organize and store your videos, allowing access as you see fit.
Use our automated marketing tools to customize your emails, target your content and access next-level data. We have the tools you need to make a name for yourself online. How else can WellnessLiving help manage your business? Book a free, no-commitment demo today to learn more.