Oct 24 2019, 6:43 PM
How to Open a Wellness Center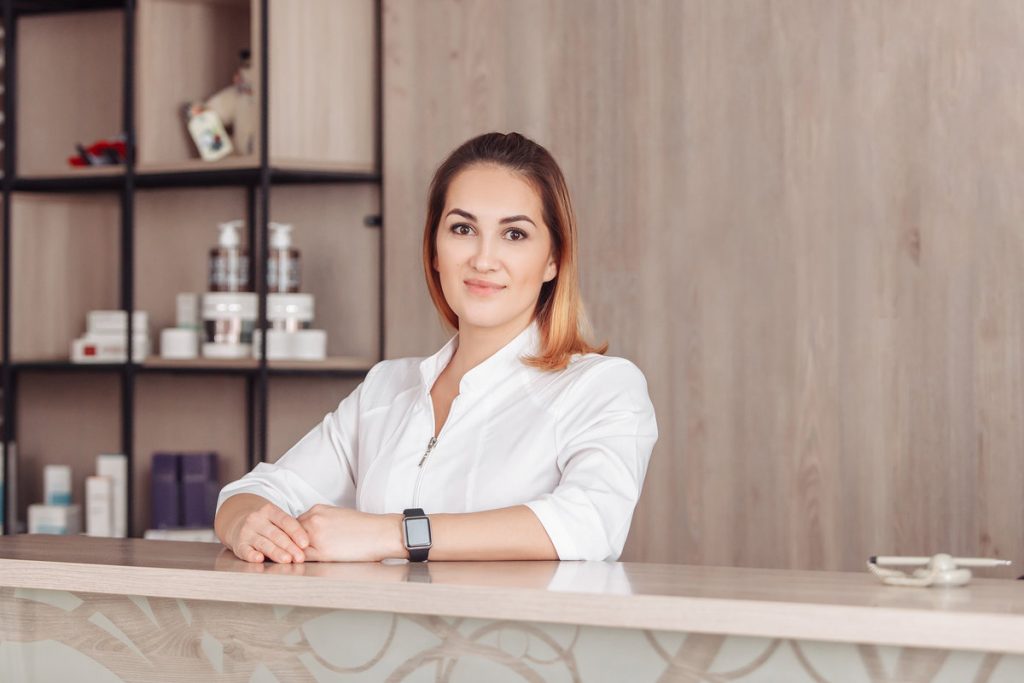 Opening a wellness center can be a challenging endeavor…but have no fear! WellnessLiving is here to help you along every step of the way.
There are several advantages to having your own business in this industry. First and foremost, you will be helping the people in your community. You're improving the quality of people's lives through your services, which is an amazing goal!
Being an entrepreneur also means that you have the rare opportunity to start something from the ground up! Year after year, you can watch your wellness center grow and expand from a simple idea to a concrete staple in this exciting space.
Rather than let this process overwhelm you, think of it as an exciting adventure! Being in the position to launch your own health and wellness center is definitely something you should commend yourself on. Not many people have this opportunity, so congratulations!
Your Step by Step Guide to Opening a Wellness Center
There are several things to think about when starting such a venture. That's why we've created a step-by-step guide for you to follow. Get ready to take your industry by storm!
1. Write a business plan
The first thing you need to do when opening a wellness center is to write a business plan. This is truly the foundation of any great establishment.
There are several components you must include in this document, with the first being a thorough description of your brand. By outlining your center's mission, values, and what makes you unique, you'll be able to set the tone for your entire business. There are several health and wellness centers in the industry, so how will yours stand out? What will you offer clients that they can't find elsewhere? These are things you must consider when describing your business.
For example, make your center different by using completely natural products. Your business's mission could be that you want to improve the quality of people's lives with the use of purely organic materials, rather than those that are dripping with toxic chemicals. Or, make your prices more affordable than the industry standard. Research the market and establish what your competitors are doing, so you can offer the alternative that your clients will jump for.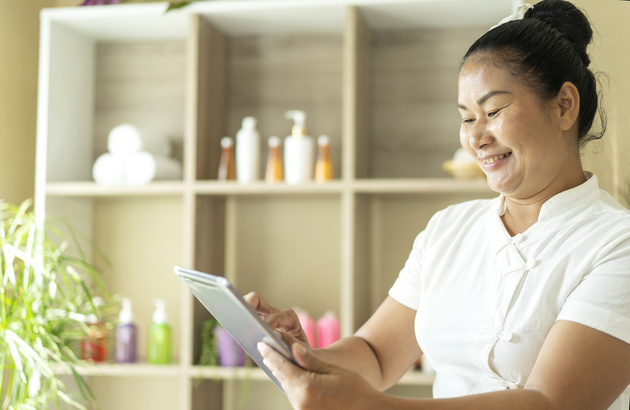 Another important element to highlight in your business plan is who your ideal client is. Know who you're targeting and create your own special niche. This way, you can start to gain a better idea of the types of services you want to offer and ways that your business will be unique. Perhaps you'd like your health and wellness center to be catered to men. Not many facilities do this, but by creating such a space in the market, you might be fulfilling a need that's been missing! For more information on composing an effective business plan, click here!
Remember during this initial stage, always do things differently to set yourself apart and soon you will bask in the spotlight!
2. Figure out your finances
Opening a wellness center is quite expensive, so make sure you have all your finances in order. It's important to highlight all costs from purchasing equipment to staff salaries, in order to gain a better view of how much you'll need to keep your center afloat.
Write down all aspects of your business and how much each will cost. For instance, how much are you willing to spend on renting a space? How much will utilities cost to keep it up and running? Owning a wellness center means that you'll need a lot of different types of equipment for various services. What is the going rate for this type of machinery in the industry? Also, consider how much it'll take to keep your center open for the next year. How much will marketing initiatives, employee salaries, and product cost? Do your research and come up with an estimate of how much you'll need as an initial investment.
There is no need to worry if the figure you have calculated is beyond your reach. There are several options you can choose from such as a business loan or grant, to finance your center.
3. Find a space
Now that you have figured out all the logistics, it's time to find a space for your health and wellness center to thrive! The location you choose can truly make or break your business.
Your clientele is one of the first things you should consider when opening a wellness center. Where do they reside? And will your location be easily accessible? For example, if your target audience is more upscale, think about finding a space that is close to a fancy neighborhood. The location you choose must also align with your brand. If you are going with an all-natural approach, as we previously mentioned, consider opening close to like-minded stores so you can attract like-minded clients. This way people who may just be walking by will be more inclined to pop into your center.
Another important element to think about is your competition. When you're just starting out, try to find a location with as little competition as possible. This way you can stand out in that area and be the go-to spot for your clients!
4. Hire a team
Despite what many entrepreneurs think, you can't accomplish everything on your own. You need to hire a team to help your wellness center scale!
There are two main categories of staff you need to consider when hiring. The first is your administrators. Responsibilities of these staff members include making appointments and cancellations, managing payments, as well as dealing with clients. The second category is your technicians. These include everything from estheticians and massage therapists, to waxing specialists and more!
Having a thorough hiring process is an essential part of opening a wellness center. Many business owners make the mistake of simply finding someone who is extremely experienced without considering whether they would be a good fit. Take your time during interviews and really get to know your potential candidates before making the decision to hire them.
5. Use a reliable software system
With a fabulous team, the sky's the limit, but don't you want to reach for the stars? A reliable software system will help your wellness center skyrocket! To learn how to pick a wellness center management software solution, click here.
WellnessLiving is an all-in-one software solution that can streamline all aspects of your business. With our scheduling features, you can book appointments, make cancellations, and substitute staff members with ease. WellnessLiving also makes navigating your business easy. With a few simple clicks, you can view data analysis, client information, payment history, and much more!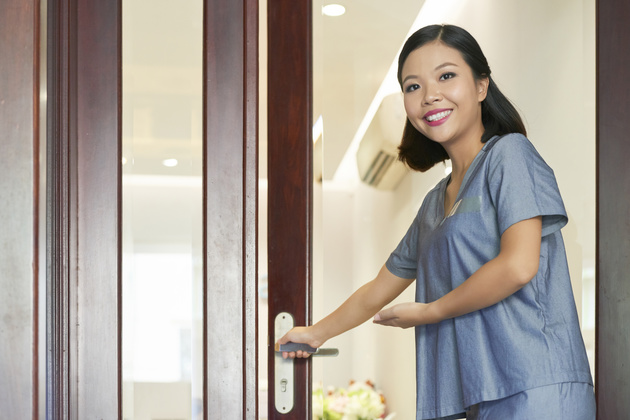 Need help keeping in touch with your clients? WellnessLiving can do that too! With our automated marketing features, you can use mobile and email campaigns to send reminders and connect with your clients. Another fun feature we offer is our rewards program. With this handy tool, you can increase your client retention and gain loyal customers for life! Give your clients the opportunity to win prizes and discounts for completing certain tasks such as leaving reviews on social media or buying merchandise.
We could go on and on about the features we offer. To see if WellnessLiving is the perfect software for your business, book a free demo today!
6. Market your services
It's time to spread the word and let people know that you are opening a wellness center! Give the public the opportunity to discover more about your enterprise through different mediums such as social media, TV, and radio spots.
Even if you haven't opened yet, generate a buzz and create a sense of anticipation for your grand opening. On social media, for example, you can post teasers of your logo and the services you offer. Over 3 billion people are active social media users, so use this to your advantage to get the word out! Let the public's curiosity build before you reveal your new wellness center to the world.
After you have officially opened your doors to the public, start to think about an effective marketing strategy to attract clients. For example, reach out to your local radio stations and TV studios to inform people about your services and how your facility is different than your competitors. As we previously mentioned, social media is another great marketing tool. Make sure to study your target audience and get to know where they spend their time in the digital world. Once you know their chosen platforms, post engaging content to draw them to your new facility!
7. Open your doors!
You've come a long way and have seen your business idea come to fruition. It's time to open your doors to the public!
Offer a special deal on your opening day. For instance, offer complimentary mini services to the first 25 in line! You'll have a line of people waiting to indulge in a 20-minute massage or enjoy an express facial. This will give people the opportunity to get to know what type of services you offer and the products you use.
To get these walk-ins to come back, offer your card with a 20% discount on their next service. You can even give out swag bags filled with samples of your products and specific merchandise. By making this a memorable experience for the public, you'll have your schedule booked in no time!
The Bottom Line Is…
Opening a wellness center can be a difficult process, but with our step-by-step guide, you'll be able to realize all your business goals!
WellnessLiving would love to accompany you on this incredible journey and help you find your way towards success. Not only can we help you streamline your business operations, but we can also offer you a customizable client app, your own virtual store, and much much more!
Curious to learn more? Book your free, no-commitment WellnessLiving demo today to see why it's trusted by thousands of business owners.