Feb 23 2021, 9:00 AM
How to Increase Client Retention with Push Notifications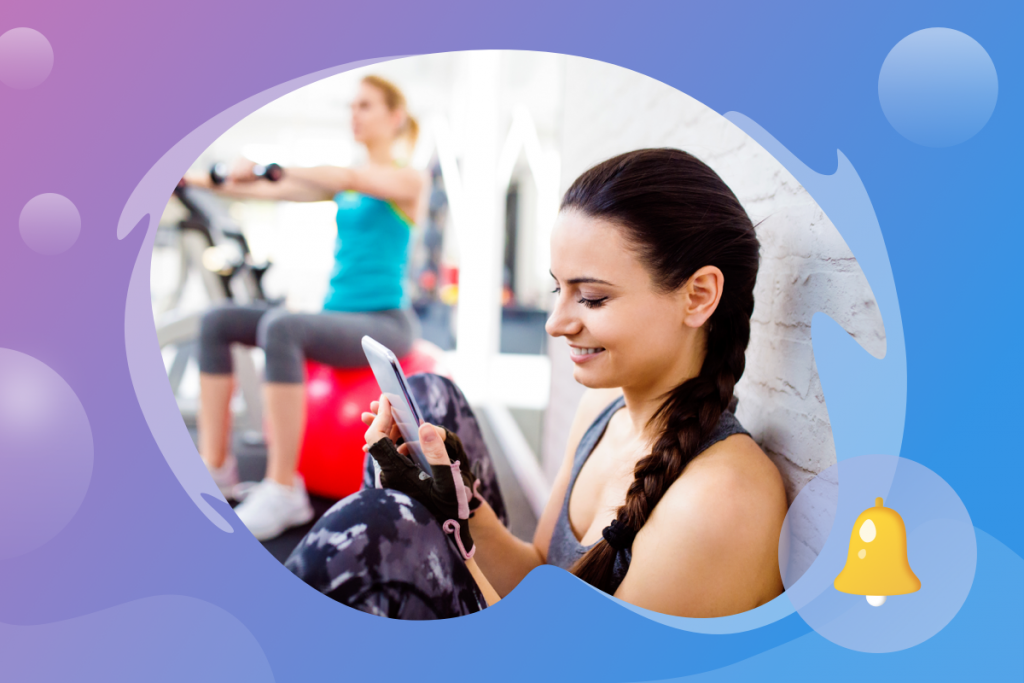 Push notifications are one of the best ways to connect with—and retain—your clients. They help increase retention rates three to 10 times, while boosting engagement by 88%!
Simply put, a push notification is a brief notification or alert that is "pushed" when someone has installed your app and accepted to receive notifications. It's a great way to instantly reach clients, keep them updated about your business, and encourage them to book your services. You can also grow your revenue—48% of mobile app users make in-store purchases after receiving a push notification linked to their profile data.
It's time to add push notifications to your marketing plan. Here you'll learn how push notifications can increase client retention and grow your business.
Define your target audience
If you want to increase your conversion rate, generic text just isn't going to cut it—you need targeted messaging. According to studies, push notifications targeted to a segmented audience increases the open rate by 50%.
How do you target your content? This is where you classify your clients. Look at their age, favorite classes (yoga, boxing, dance), their goals (muscle gain, better balance, weight loss), purchase history, and attendance frequency. Think of the categories your clients fit into where you could send specific content to help them with their goals.
The better you get to know your clients, the easier it'll be to send them messages they'll connect to. WellnessLiving's client profile feature gives you just the insight you need. You can track actions like attendance and favorite classes so you can help them stay on track—and invested in your business.
Encourage inactive clients to book
Building relationships is what it's all about. The short, familiar nature of push notifications means you're always strengthening that bond. Are you struggling with inactive members? Get ready to win them back with messages meant just for them. How can you use push notifications to get them to return to your business?
Keep them updated on new classes, virtual services, and on-demand options to pique their interest.
Send links to content you know they'll love to stay on top of.
Keep clients motivated with inspirational and relevant messaging.
Strategically offer promotions and discounts to encourage them to participate.
Celebrate their past successes and motivate them to begin again.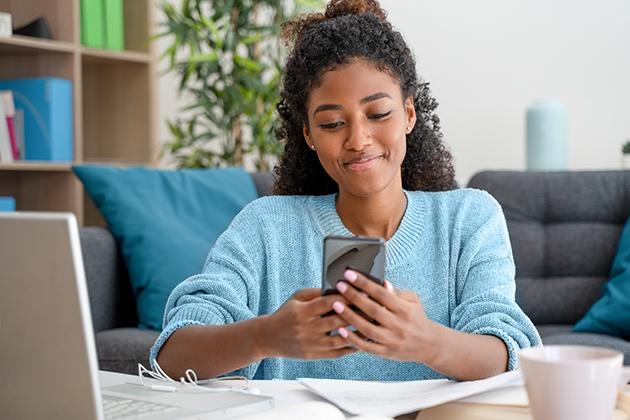 Make the message personal
Relationships are built with personal connection. When you care about your clients, they care about your business and become loyal, long-term customers. Get the tools you need to send messaging that makes that connection. WellnessLiving's client profiles, advanced reporting, and Achieve Client App will make it easy to get to know your customers. This helps you send meaningful messages that will retain business and build loyalty.
Short and sweet messages are the secret to success. Push notifications are meant to grab attention and get a specific message across. Keeping your text under 120 characters for iOS users and between 60 and 90 characters for Android users is the way to keep it punchy and interesting for your audience.
When should you send push notifications?
Timing is (still) everything. You don't want to annoy them by sending them at inappropriate times or miss the mark by sending them while they're sleeping. Typically, notifications sent between 10 a.m. and 1 p.m. perform the best, but do your research. Check the data and see when your customers are most responsive, so it works best for your business.
Once you get the timing down, send messages like:
Links to content like nutrition tips, recipes, or new schedules.
Celebration alerts when clients reach milestones.
Weekly weigh ins, step counts, or hydration challenges.
Reminders for upcoming classes, new services, or expiring memberships.
How often should you send messages? You can send them several times a week, as long as what you're sending is valuable and relevant. Again, rely on the data you receive from your community to guide you to that sweet spot.
How to send push notifications
With WellnessLiving, sending push notifications is as easy as 1, 2, 3. Here's how fast you can get started with sending push notifications using WellnessLiving's expert tools:
Compose your message or choose from a template.
Choose the recipients (you can select up to 5,000 people at one time).
Send your message to your targeted audience.
Use push notifications along with email, SMS, and social media for an expert marketing strategy.
Retaining more clients is just a push away
Refine your push notifications to get that content just right. Use the data and run A/B tests to see where you're getting success and experiment with times and frequency. Use push notifications as part of your strategy to strengthen relationships, boost engagement, and see your retention numbers rise.
WellnessLiving can help with tools like our Client Achieve App, detailed reporting, and automated marketing features. How else can WellnessLiving help manage your business? To learn more, book a free, no-commitment demo with WellnessLiving today!