How to Take Your Martial Arts Studio Mobile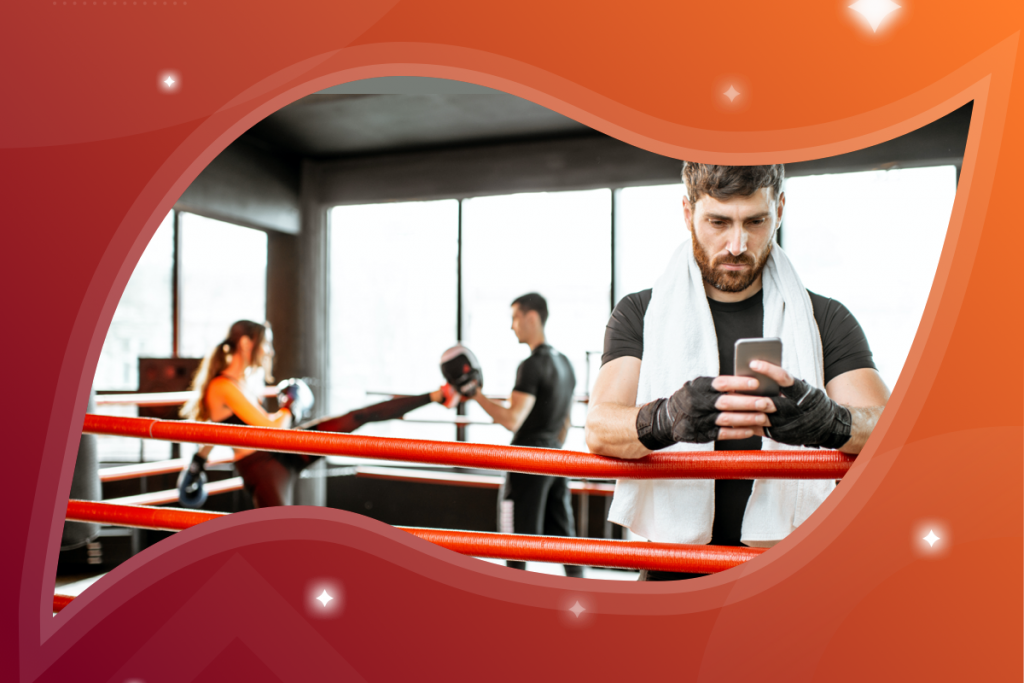 Mobile apps are changing how we do business. In today's COVID-19 contactless world, it's important to run your martial arts studio with an app. Even pre-pandemic, studies showed that "self-service" had become a growing trend, with mobile apps providing a faster, more personalized experience for clients. Mobile apps add that X-factor, letting clients and staff seamlessly access everything they need at their fingertips.
With the tools from WellnessLiving, you can get your business to become a mobile master in no time. Here we'll give you an overview of our Elevate Staff App and Achieve Client App, and show you how they can help your business thrive.
Give your staff an app for that
Managing your staff is easy with the Elevate Staff App. It allows your staff to track data, manage clients, and get to know the ins and outs of your martial arts studio, all in one place.
It'll keep them organized, too. They can manage their schedules, track payments, book clients, host virtual services, request reviews, manage your reward program and even track attendance. Making your team's lives easier means they'll be happier, have more time to get the job done, and will do their very best for your studio.
What about an app for clients?
You need an app for clients, too. Your clients are looking for flexibility, convenience and an all-access pass to your business, so a client app should be at the top of your list. With our Achieve Client App, they have the freedom to access your schedule, book in-studio or virtual classes, join a waitlist, make purchases, leave a review, redeem reward points, and more.
And the app is great for you too—promote your brand with custom colors, fonts and images, so your studio stays top of mind. It's a win-win with our expert client app!
Your checklist for going mobile
Going mobile with app is very beneficial for your business. For instance, imagine the time you save time vs. having to get the job done manually. You also provide more value for clients, build a stronger brand recognition, and stand out from your competition.
You'll see all that and more just by going mobile.
So, let's get right down to it… here is your going mobile checklist and the advantages it brings to your martial arts studio:
Streamline the sales and payment process
Get your studio making money when you're not even open. When the sales process is easy,  your revenues go up. How can WellnessLiving's features and mobile store help?
Make booking and scheduling a breeze
One of the best things about going mobile is how quickly you'll see those classes fill up. With WellnessLiving's apps, booking has never been easier, from clients signing up at their convenience to staff booking appointments on the app. In just a few clicks:
Clients can access your schedule, book, check-in, or reschedule classes.
Clients can reserve or rent their favorite martial arts equipment like boxing gloves, punching bags, and more.
Staff can book clients, change the schedule, make staff substitutions, mark availability, and check attendance.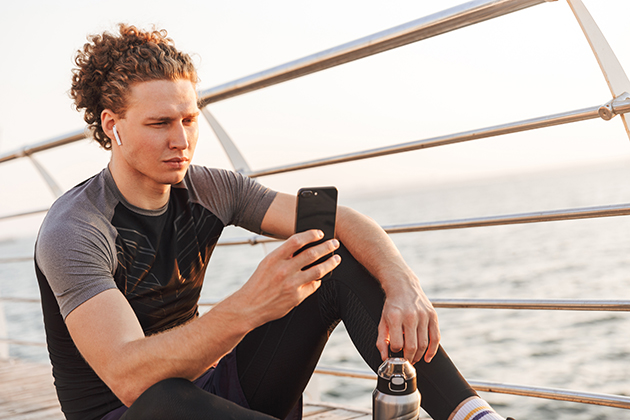 Build loyalty with a customer rewards program
Creating a loyalty rewards program within your app is a great way to provide more value to clients. With staff and client apps, everyone conveniently has access to your rewards program. It's as simple as:
Setting up the ways that clients earn points (booking in-person or online classes, making certain purchases, referring friends, or sharing their experiences on social).
Determining the prizes (discounts on merchandise, memberships, free on-demand videos, custom prizes, and more).
Clients earning points, tracking their progress, and redeeming rewards through the client app.
Staff keeping track of client accounts, reward points, and where clients stand on the leaderboard. 
Easily manage and request reviews
Want the world to know all the great things about your martial arts studio? Going mobile means clients can leave reviews and provide feedback, wherever and whenever it works for them. And when you start seeing those reviews come in, your team can manage it all from the staff app. Here's how it works:
After a client attends a class or event, send them a request to leave a review or have them rate the service you just provided.
Send them a notification from your app to theirs, so they get a link to write a review on your WellnessLiving directory listing, Google My Business listing, and Facebook page.
Get your staff responding to reviews or flagging inappropriate reviews so you stay in the know.
Increase your connection with clients 
You can also make it easier for clients and staff to communicate with each other at your martial arts studio. A push notification is a message sent by the Elevate Staff App or Achieve Client App. It automatically alerts staff or clients on their mobile device. Here are some of the ways you can increase engagement and connect via an app:
Confirm booking or purchases.
Welcome them when they register.
Remind clients of their classes or appointments.
Let them know to renew memberships or update credit card information.
Announce new virtual or in-studio classes or events. 
Going mobile has never been easier
You're ready to go mobile. Get your studio to the next level by streamlining your sales process and make booking easier clients. Having an app for your martial arts studio also makes it easy to get a handle on your loyalty rewards program and lets you boost your positive reviews.
Your martial arts studio needs to meet the mobile client demand moving forward, so get the tools you need to keep growing your business. WellnessLiving has all the tools you need to make going mobile simple. Want to learn more? Book a free, no-commitment demo with WellnessLiving today.