Mar 02 2021, 9:00 AM
Thrive with Your Hybrid Martial Arts Studio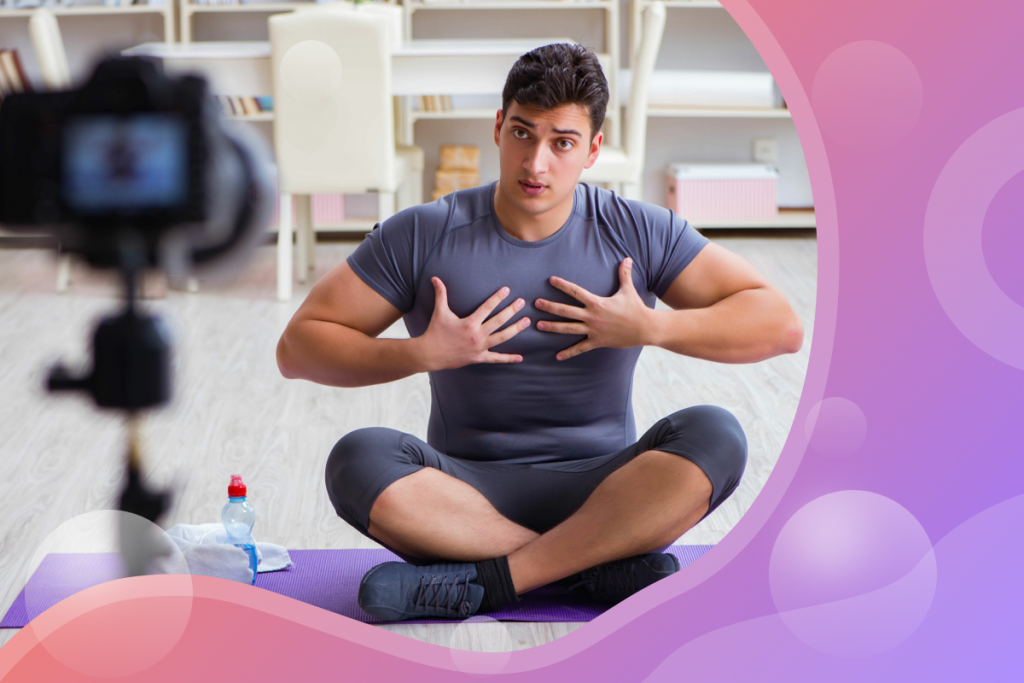 If 2020 was the year to take your business online, then 2021 is the year of the hybrid martial arts studio. A Wakefield Research study suggests that 9 in 10 Americans will continue to take their exercise class at home.
With the pandemic and limited person-to-person combat, martial arts studios have needed to get creative with their offerings and pivot to a hybrid business model. This model lets you offer a combination of livestream, on-demand video, outdoor, and in-studio classes to your clients. In these uncertain times, the hybrid model gives you a regular and predictable income stream to rely on since your business will always be open.
With the right online strategy and in-person offerings, your hybrid martial arts studio will thrive. Here are some strategies to help you take your hybrid martial arts studio to the next level.
Offer both adults and kids classes
Martial arts are sports for all ages. You might be getting kids signing up that are as young as 4 years old, or seniors who are long-time students. With all those potential clients, you need to stay on top of things. With the belt system, WellnessLiving simplifies managing students and their progression, at any age. Along with your traditional practices, you can also award students with belts when they:
Attend classes for a certain length of time.
Attend specific qualifying classes.
Reach a milestone of your choice. Create your own system and award them at your discretion.
Take in-person classes outdoors
Hybrid essentially means any combination that works for you, so why not mix it up and take your in-person classes outdoors? As weather permits, it's an easy way to maintain a safe distance (i.e., six-foot rule) and fill those classes. You might even be able to run more classes at once by moving some of them outside. Offer a unique alternative to your students and keep it simple by setting up pylons or markers, so students know exactly where to go.
How do you make sign-ups quick and easy? With the dynamic tools from WellnessLiving, students can book, pay and check in in a snap: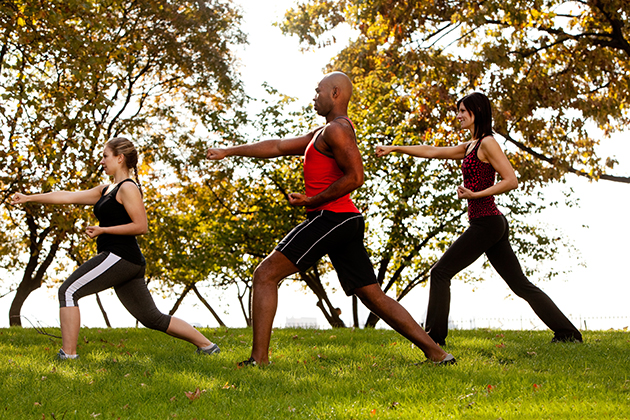 Expand your offerings
A hybrid model gives you the freedom to expand your offerings. Have you always wanted to teach archery? Add it to your outdoor schedule to keep up with the demand for non-contact fitness, while staying within your domain. And it's only as expensive as you want it to be. All you need is multiple bows and arrows, some targets, and you're all set.
Think outside the box here to get attention and offer more to your students! Are you interested in parkour? Want to add extreme obstacles to your roster? All of these ideas—and more—will add value to your studio without putting a dent in your bottom line. Get your students excited for something new as you expand your hybrid model to include great outdoor classes.
Give clients the option to livestream
Indoors or outside, you need to livestream your martial arts classes. Stepping up your online classes is a way to offer the in-class experience to your clients from the comfort of their own homes, something that's in hot demand and very much needed right now.
It's time you take your livestreaming to the next level. Maybe you've tried posting teasers on Facebook Live or IGTV? Zoom is the way to go for your livestream classes. With WellnessLiving, you can conveniently integrate through Zoom. Our Zoom integration lets you:
Make the most of these online tools to grow your community far and wide.
On-demand video options
Let clients access your content on their own time. Provide demonstrations, how-to videos, or any other type of visual aid to make sure your martial arts students know what they're doing. Rather than hosting your video library on Facebook or YouTube (where ads pop up), monetize your content and eliminate third-party providers with WellnessLiving's FitVID on Demand. Here's how it will benefit your business:
Simply create, upload, and organize your content in the way that best suits your business.
Give your students options to view your content. Offer 24-hour access after a livestream or organize content based on the class type, length, level of difficulty, and more.
Make videos part of client memberships, offer it as an add-on, or make it separate and bring in a whole new revenue stream.
Kick your hybrid martial arts studio up a notch
It's time to make sure your hybrid martial arts studio is set up for success. When you have the right strategy for your studio and you simplify things for your students, it's easy. Offer something for everyone, expand your offerings, head outdoors, and get your online content to the next level to make your hybrid martial studio a success.
And don't forget to spread the word. Get those numbers up with WellnessLiving's automated marketing suite. Use email, texts, or send push notifications to keep clients up to date and your business heading in the right direction. WellnessLiving has even more tools to help manage your business. Want to learn more? Book a free, no-commitment demo with WellnessLiving today!