Apr 23 2019, 7:30 PM
April 2019 Release Notes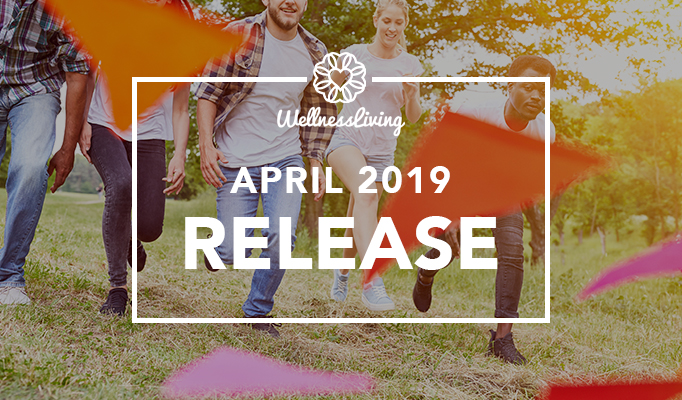 What better way to shake off the winter blues and jump into spring than with a brand-new WellnessLiving update! This update is jam-packed with awesome improvements to provide you and your staff members with all the tools and information you need — faster than ever before. Keep reading to learn all about this exciting release!
Improvements:
Improvements
More options for Events
If you thought customizing Events couldn't get any better, get ready. In this update, we have added a few new options to Events to make your services even more customizable.
New purchase rules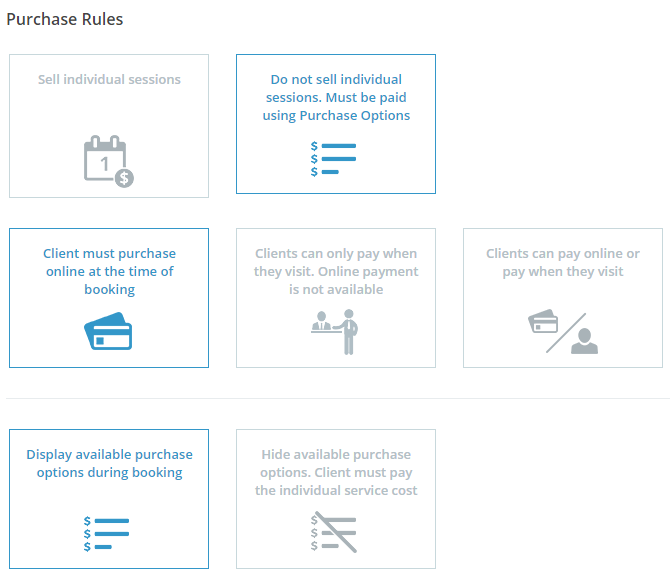 With this update, two new purchase rules are now available for your Events. Now, you can choose to allow clients to only use a Purchase Option for your Events. Additionally, you can choose to display available Purchase Options during booking, or to hide Purchase Options and require that they pay the full cost per session. These new purchase rules give you the power to choose exactly how clients are billed for attending your services
For more information about this improvement, see Purchase rules.
Choose client type for attendees

Additionally, you can now choose to convert clients who purchase a block Event into a specific client type. The client type that you choose will apply to clients who purchase the Event for the duration of the Event. Once the Event ends, their client type will revert. This option will allow you to collect data about who attends which Events at your business, empowering you to market your brand more effectively.
For more information about this improvement, see Event advanced settings.
Varied session prices
If you want to charge a different price for different sessions of an Event, you can now make that change when you modify any scheduled Event. Now, workshops that you offer with differing price points can be easily set up with WellnessLiving. You can also charge clients one price for the entire Event instance. It's all up to you!
For more information about this improvement, see Modifying a scheduled Event instance.
Lead Capture Widget improvements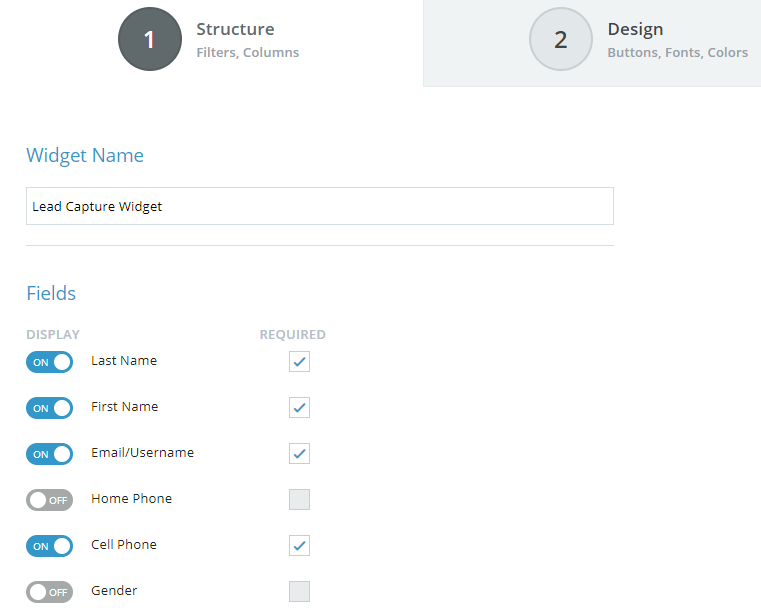 Your Lead Capture Widget structure customization page has been overhauled. You can now create and customize the perfect Lead Capture Widget skin in no time. You'll be able to select the optional and required fields that you want on your Lead Capture Widget and personalize your branded design quickly and easily with your new straightforward structure customization page. Don't forget, your Lead Capture Widget skins can also be used to customize the fields required when manually adding a new lead. Be sure to make the most of this awesome feature to round up all your potential leads.
For more information about this improvement, see Lead Capture Widget.
Upcoming schedule and attendance history improvements

On your clients' profiles, both the upcoming schedule page and the attendance history page have received several modifications to both function and design to offer you more information at a glance. The more intuitive and easier-to-navigate pages provide more information about your clients' past and future services, including identifying labels for recurring services. You'll find making changes to services from these pages simpler than ever before.
For more information about this improvement, see Viewing a client's upcoming schedule and Viewing a client's attendance history.
Additional client check-in permissions

New permissions have been added to the Client Self Check-In Look and Feel page. You now have even more control over how and where clients check in to your services. These permissions allow you to decide if clients can check themselves in to your services using the Client Web App, the Achieve Client App, the Attendance Web App, or the Self Check-In Web App.
For more information about this improvement, see Look and Feel: Client Self Check-In settings.
Unlimited items can be associated with discount codes
In the past, you could associate up to 99 items with a discount code. With this update, your discount codes can now be set to be applied to as many items as you need. The limitation has been removed, allowing you to associate unlimited items with your discount codes. You can now create the perfect discount codes to reward your clients' loyalty and entice new clients to visit your business.
For more information about this improvement, see Discount code general information settings.
More information in sales reports
We've added another column to several of your sales reports. The new User column indicates which staff member performed a reported action, such as making a sale. Now you can get even more insight from your All Sales Report, Batch Report, All Transactions Details Report, and Sales with Revenue Categories Report.
For more information about this improvement, see Sales reports.
Add available time from the schedule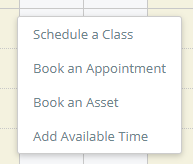 You no longer need to navigate to a staff member's profile when you want to make changes to their working hours. Instead, you can now add available time for your staff members directly from your schedule. As always, you can also add unavailable time for your staff members from the schedule. With this improvement, it is now easier than ever to manage your staff members' hours.
For more information about this improvement, see Adding available and unavailable time on the schedule.